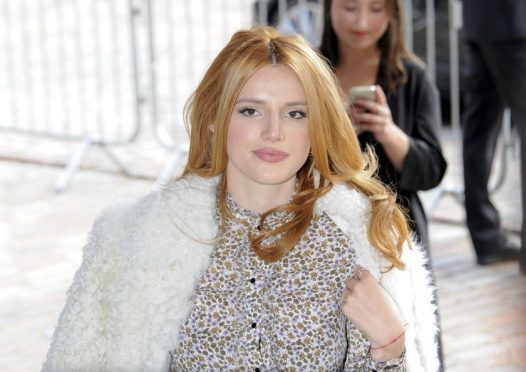 Bella Thorne has said she "had no idea" that a motorway in California was closed due to a deadly mudslide in the area.
The actress was criticised by actor Rob Lowe over a comment in a now-deleted tweet, in which she complained that she was unable to travel to see her boyfriend in concert due to the 101 Freeway's closure.
Thorne, 20, originally tweeted: "F**k u 101 to santa barbra. I'm missing my boyfriends first date on his tour :(((."
Lowe posted a screengrab of Thorne's Twitter message about her frustrated trip to Mod Sun's gig on his Instagram page, and wrote: "This attitude is why people hate celebrities/Hollywood.
"Bella, I'm sorry you were inconvenienced. We will try to move out our dead quicker."
Former Disney star Thorne later removed her initial message and said that she had caught up on news of the mudslide – which has so far killed 17 people – and wrote another tweet.
She said: "F**k just caught up on some news had no idea why the 101 was shut down… get home to your family safe."
The 101 Freeway was closed due to the debris that piled onto it following the mudslide in Montecito in southern California.
There have been a number of deaths in Montecito, a wealthy area of Santa Barbara in which a number of celebrities live, including Lowe, Oprah Winfrey, Jeff Bridges and Ellen DeGeneres.
Earlier in the week, DeGeneres shared a picture of the route completely flooded with water.
She wrote: "This is not a river. This is the 101 freeway in my neighborhood right now. Montecito needs your love and support."
Dozens of people were injured and several more are still unaccounted for after the flash floods hit areas which were ravaged by the largest wildfire in California's history in December.
A representative for Thorne has been contacted for comment.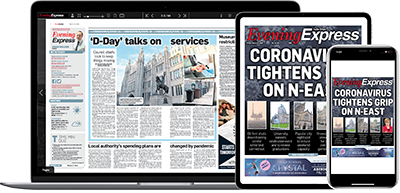 Help support quality local journalism … become a digital subscriber to the Evening Express
For as little as £5.99 a month you can access all of our content, including Premium articles.
Subscribe