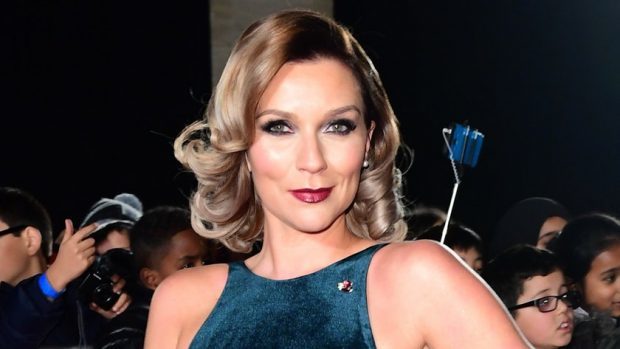 Former Great British Bake Off winner Candice Brown said she was excited to finally reveal her engagement ring in public after wearing it in secret at home.
The TV star confirmed over the weekend that she is due to marry her partner Liam Macaulay.
Arriving at the Pride of Britain Awards, she told the Press Association she is "very, very excited".
Gesturing at her ring, she said: "Today is its first outing really. I've been wearing it in bed at home. I'm really, really pleased."
Brown announced her engagement in Hello magazine just days before the winner of the first series to air on Channel 4 will be announced.
She said she has loved watching the new series, saying: "I've had incredibly fond memories, it's been amazing. It's been absolutely brilliant, exactly the same, I've just loved it.
"I'm really envious of all the bakers because they are getting to do what I did and loved so much.
"I'm going to watch it tomorrow with last year's bakers so that will be really nice."
Brown would not be drawn on who between Steven Carter-Bailey, Kate Lyon and Sophie Faldo is her pick to win, saying: "They are all great, going into Bake Off I've now got a different way of looking at it and they are all amazing.
"The standard is really high so I'm looking forward to what is going to be a really good final.
"As I well know, anything can happen in the tent and you're only as good as your last bake."
Judge Paul Hollywood said the bakes made for the final were the best he had tasted at that stage of the competition.
He said: "We've got three bakers in the tent who all deserve to be there, it's going to be a great night.
"It's the best tasting final I've ever been involved with and the winner is well deserved."