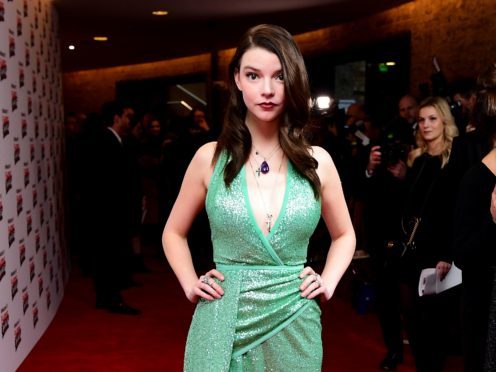 Anya Taylor-Joy has said she found her character in the new black comedy Thoroughbreds was so dark she could not take anything from the set as a memento.
The British actress, best known for her roles in The Witch and Split, said she usually takes an item of clothing for every character she plays.
However, she did not feel able to do that for her role as privileged teenager Lily, who is planning to kill her stepfather.
She told the Press Association: "I spent the whole movie defending Lily to people on set who were just like 'God she's so awful, look what she's just done' and I'm like 'you can't talk about my character that way, I'm her right now. I have to be able to defend the things that she's doing.'
"But I keep articles of clothing from each of my characters because I really love them and for Lily I just had to leave everything there.
"I couldn't carry it with me any more and actually watching the film is quite hard because I just see her and I'm like 'Ooooh, you're so hurtful'."
Taylor-Joy, 21, stars opposite fellow British actress Olivia Cooke, 24, in the film, which is the directorial debut of playwright Cory Finley.
She said: "When I first read it I was absolutely blown away and it was the only thing I could think of.
"Olivia was actually already attached and I really wanted to work with her.
"And I think these two women are manipulating each other through dialogue throughout the entirety of the movie and everyone has got an ulterior motive and nothing is what it seems and that just seems so interesting to play, especially with another young woman.
"It felt like it was too good to give up. I nearly chased Cory out of a hotel room, being like 'you didn't tell me I got the part yet'."
Thoroughbreds is released in UK cinemas on April 6.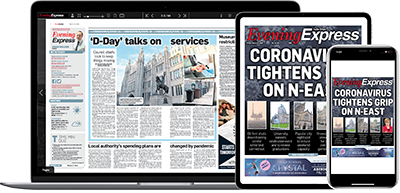 Help support quality local journalism … become a digital subscriber to the Evening Express
For as little as £5.99 a month you can access all of our content, including Premium articles.
Subscribe