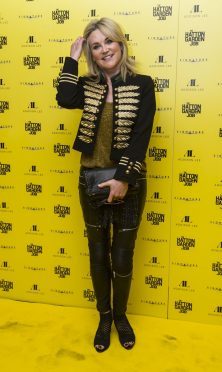 Anthea Turner faced some serious teasing after she tweeted a request to cancel an order – but forgot to include the name of the company.
The TV star was inundated with hilarious messages from people guessing what she had ordered, with sex toys, Cadbury's Snowflakes, an ocelot, intimate female hygiene products and 300lb of ground beef on the list.
The trouble started when the 57-year-old posted a message on Twitter saying just: "I am trying to cancel my order made yesterday can you help?
"Order Number 78259."
When eagle-eyed fans spotted the blunder, they started suggesting things she might have bought.
One said: "You can't just cancel a Satantic-Rite starter set, Anthea. The Dark Lord has to be informed."
Streatham Rovers tweeted a picture of one of their bright shirts and said: "Hi Anthea. Is this your order for one of our 17/18 away shirts?"
"Sorry Anthea, orders made in the Lancashire Hotpots shop are legally binding," joked another. "Those 100 copies of Never Mind The Hotpots are yours … cough up."
"Are you sure? You seemed so certain about the corn plasters, and the bunion pads are top quality," said another tweet.
One person joked: "I'm sorry, too late … I've bought the outfit and everything now. Be round at 8ish as agreed."
Some people suggested Turner had ordered Cadbury Snowflake bars, poking fun at the bad publicity she and Grant Bovey received when wedding pictures showed them eating the chocolate.
"100 bars of @CadburyUK Snowflake bars? Are you getting married again?" teased one Twitter user.
"Hi – we don't have a record of order 78259 but do have an order for A Turner 78529 "Twitter for Dummies" – do you still want to cancel?" quipped one person.
Turner later explained that she had been trying to cancel an order for some festive lights and said she could see the funny side of her gaffe.
"I know you're laughing, so am I reply's are hilarious They were Christmas Lights," she tweeted.
"Thank you for all pointing out my mistake," she posted, added some embarrassed emojis.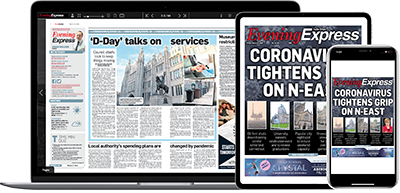 Help support quality local journalism … become a digital subscriber to the Evening Express
For as little as £5.99 a month you can access all of our content, including Premium articles.
Subscribe