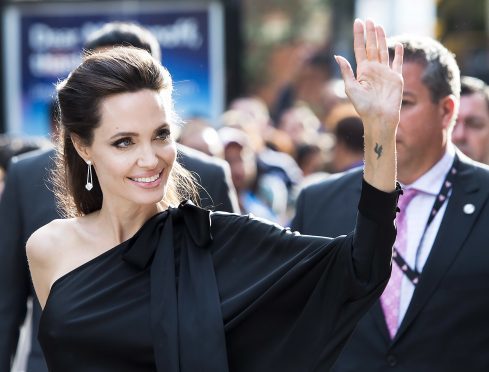 Angelina Jolie has said her children "worked hard" on the set of her new film as they joined her for the red carpet premiere at the Toronto International Film Festival.
The film, First They Killed My Father, is adapted from a memoir by activist and lecturer Loung Ung, which tells of her survival under former Cambodian leader Pol Pot.
Wearing a stylish, off the shoulder black dress, Jolie was joined by her six children: sons Pax and Maddox, who worked on the film, as well as the rest of her brood – Zahara, Shiloh and twins Knox and Vivienne.
Completing the line-up on the red carpet was Ung and two of the film's stars – Sareum Srey Moch and Kimhak Mun.
Asked about having her children on set, Jolie said: "They worked hard."
The actress adopted Maddox from Cambodia in 2002 and Pax from Vietnam in 2007.
Ung said: "They really were wonderful. I mean it was so important for Mad, he's so used to being a big brother to all the siblings that when he was on the set it was a natural transition for him to just be big brother to everybody else. It was lovely, I loved it."
Jolie, 42, also revealed she was less nervous about the film's second outing which was at Toronto and found its first debut in Cambodia more nerve-wracking.
"We brought this film back to Cambodia (for a premiere there) and when we did I think she (Ung) and I didn't sleep for about a week before, so this one's not as hard," she told Associated Press, adding: "This one isn't as much. It doesn't weigh as much on us.
"This film is made for the country, with the country, and to bring it here is a pleasure, I'm so happy we got into this festival, that we're here, but the pressure was on then."
Directed by Jolie, the film starts in the 70s when Ung was a child living a normal family life and chronicles her life as she struggles to survive the genocide and escape the Khmer Rouge regime.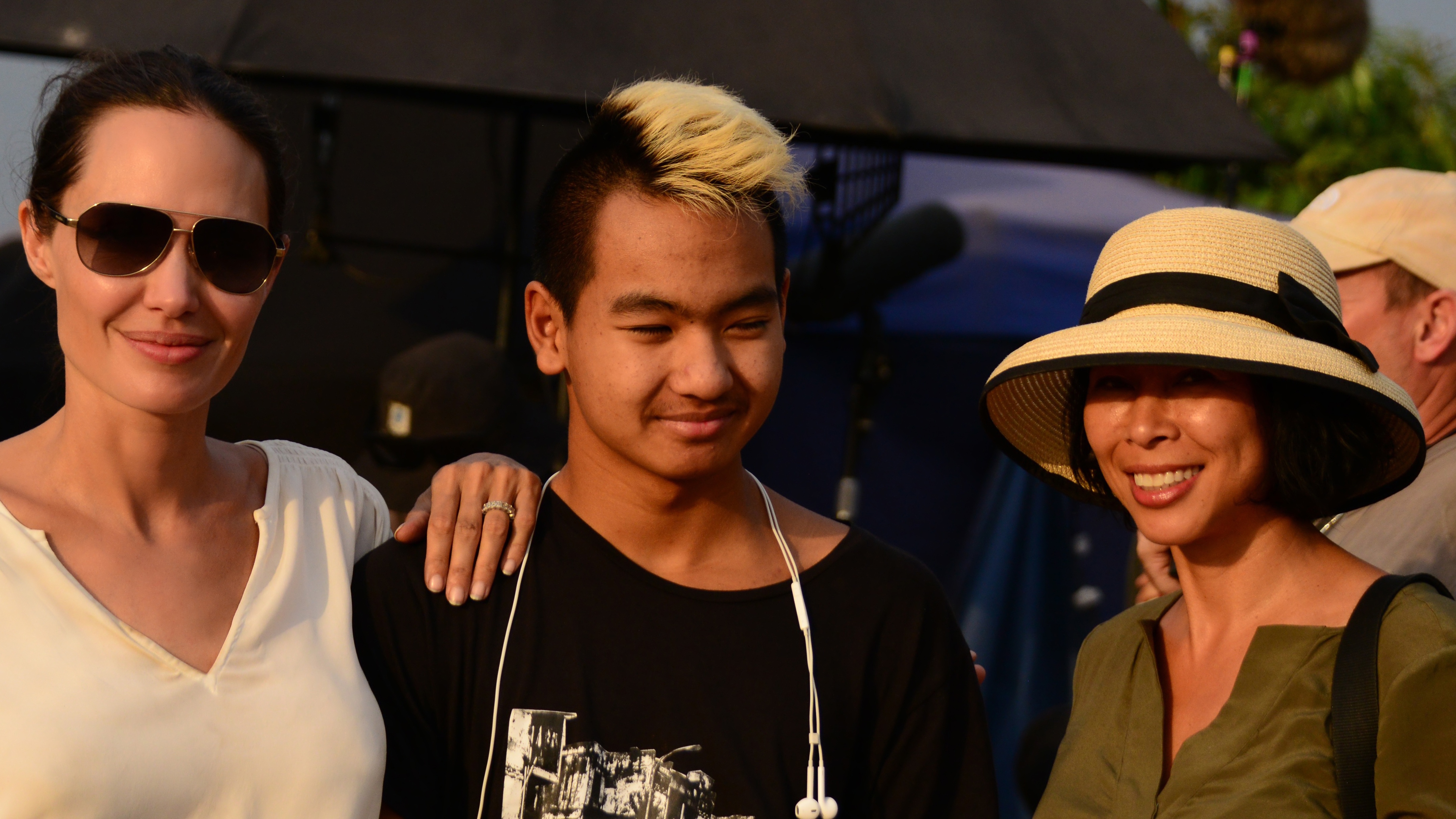 Reflecting on Ung's struggle, Jolie said: "Well, it's painful for her because that's her history and her life and it was painful for me to think about what Loung went through when she was little and I was very proud about what everybody went through in Cambodia, what they were able to do on set and watch them work and create.
"One of the things the Khmer Rouge did was they killed the artists and those who could be expressive and so to see Cambodian artists rising and creating felt like things were – and even into today – Cambodia needs its voice, its civil society, it needs for all that, it's still continuing to fight and we need to stand with those artists."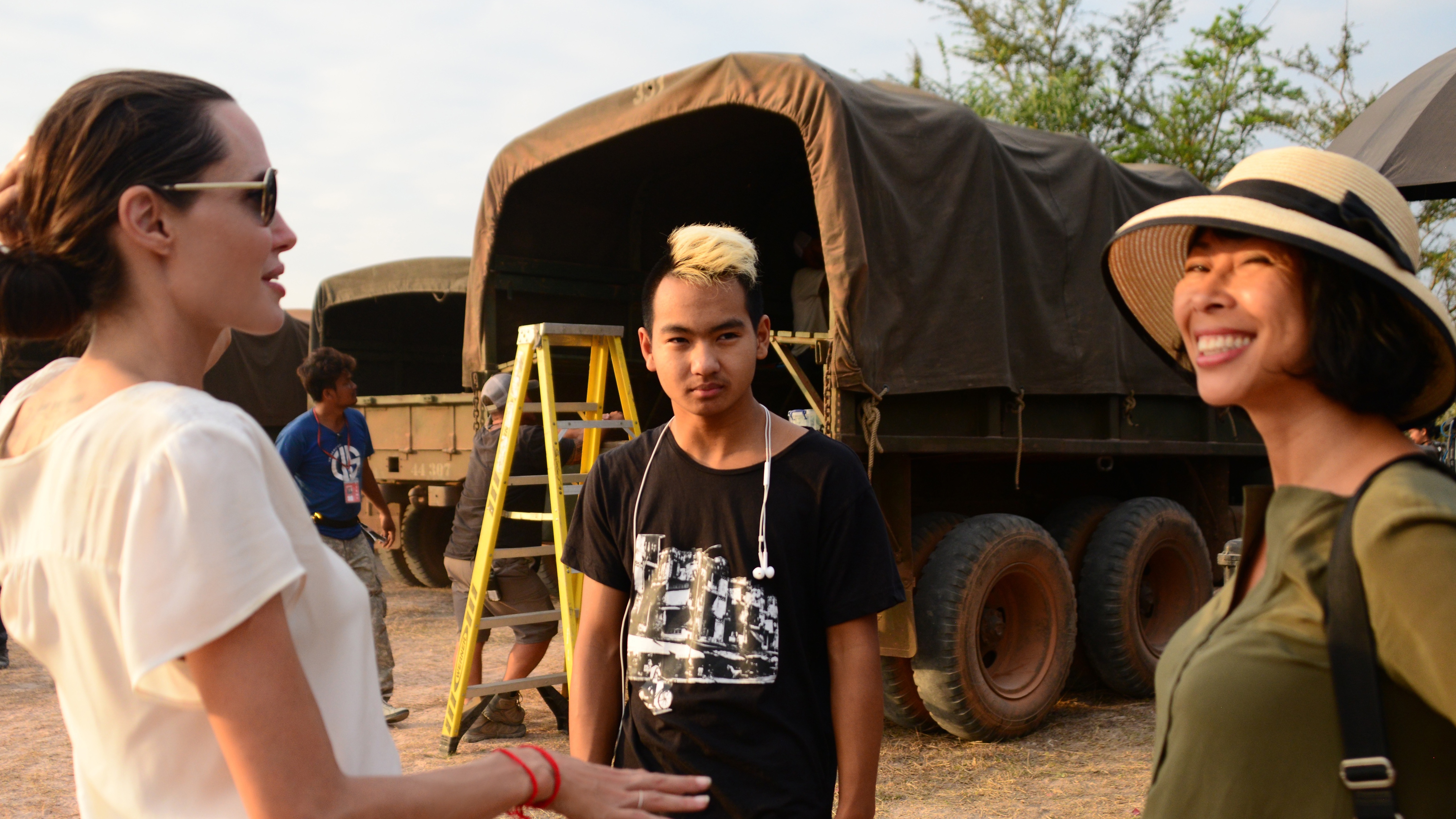 The Mr And Mrs Smith star said she felt fortunate to have a platform to be able to "discuss these issues" and added she "felt very much for people who do not have a voice around the world and many of the atrocities going on where people were not able to get attention and be focused on help, so we all have to do our part".
First They Killed My Father will debut on Netflix on September 15.