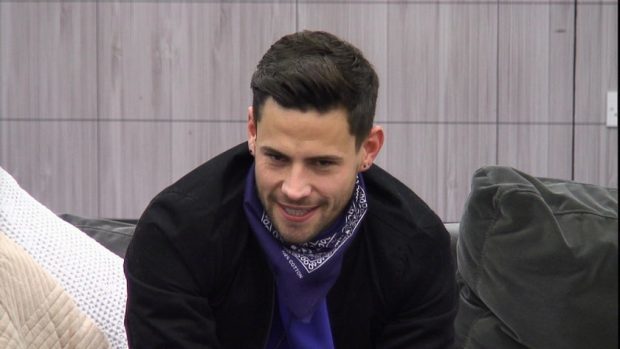 Andrew Brady hit out at fellow Celebrity Big Brother contestant Ann Widdecombe in an expletive-laden rant after he was nominated for Friday's triple-eviction.
Four housemates will face the public with Shane Jenek, Daniel O'Reilly and Jonny Mitchell also up for the vote.
The women were given the chance to nominate after beating the men in a series of tasks with Brady collecting the most nominations.
He was angered by Widdecombe's decision to put him up for eviction after she reminded him that his mother and grandmother were watching in reference to a playfight between him and Jenek.
The 26-year-old, from Cheshire, later told Mitchell people would "end up in the back of an ambulance" if they brought family into an argument in his home town.
He labelled the 70-year-old a "stuck-up bitch" and a "c***" in a rant which left viewers on social media shocked.
In the diary room he called the former Conservative MP an "evil person" adding "if we agreed with her beliefs we would be going backwards in time.
"For me my relationship with Ann is over in some ways," he added.
@Lashlieee tweeted: "I'm really not an Ann fan… But Andrew is absolutely foul. You don't call anyone names like that, especially an old woman!"
@AbaLondon wrote: "Andrew has to go. He's a narcissist only interested in himself. What a really foul mouthed idiot. Ann only said your mother and grandmother will have seen the show . I think Shayne J is seeing the real Andrew now."
@Charliwho posted that Brady had "sealed his fate" with the rant.
@Stacyrabstarz tweeted: "I understand Andrew yeah and I'm not really a fan of Ann but calling someone especially an elderly woman the "C" word is just out of order."
Just one of Jenek, O'Reilly, Brady and Mitchell will survive Friday's vote.
– CBB returns on Channel 5 on Friday at 9pm.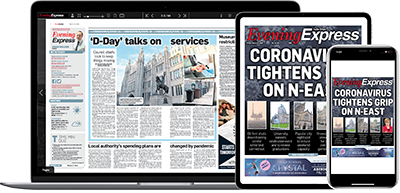 Help support quality local journalism … become a digital subscriber to the Evening Express
For as little as £5.99 a month you can access all of our content, including Premium articles.
Subscribe