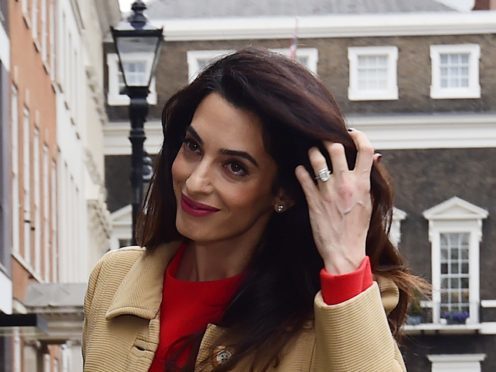 Amal Clooney has revealed the first words of her baby twins with husband George.
The 40-year-old lawyer and human rights activist and the actor welcomed twins Alexander and Ella in June last year.
Speaking to American Vogue, Amal said: "We've had some 'Mamas' and 'Dadas'.
"George was very careful to ensure that 'Mama' was the first word."
The twins are the first children of both George, 56, and Amal, who were married in a lavish Venice wedding in September 2014.
In the interview, it was revealed that George cutely refers to the twins as "knuckleheads".
Amal, who appears as the cover star of the fashion magazine, also spoke of the early days in her relationship with George five years ago.
"It felt like the most natural thing in the world," she said, of meeting the actor for dates after they exchanged emails for some time.
"Before that experience, I always hoped there could be love that was overwhelming and didn't require any weighing or decision-making.
"It's the one thing in life that I think is the biggest determinant of happiness, and it's the thing you have the least control over."
She said she was surprised to fall in love at the age of 35.
"Are you going to meet this person? I was 35 when I met him," Amal said.
"It wasn't obvious that it was going to happen for me.
"And I wasn't willing or excited about the idea of getting married or having a family in the absence of that."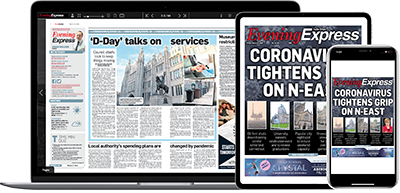 Help support quality local journalism … become a digital subscriber to the Evening Express
For as little as £5.99 a month you can access all of our content, including Premium articles.
Subscribe