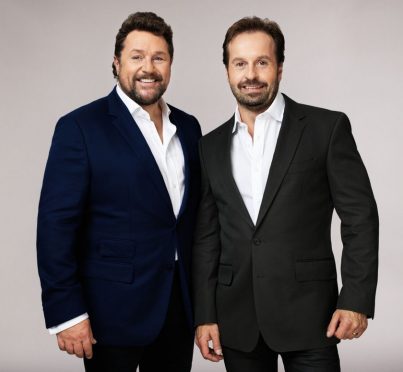 Michael Ball and Alfie Boe have revealed they lean on each other when struggling with their mental health.
The duo – whose debut record Together was the UK's best-selling album in 2016 – have reunited for a second record, Together Again, which is released Friday.
Both have endured their own battles with depression and called on people to open up if they are experiencing similar issues.
Ball, 55, praised the Duke of Cambridge and Prince Harry for helping to get the topic headline coverage.
He said: "The path has been really opened up by the Duke of Cambridge and Prince Harry talking about how they came to terms with dark periods in their life.
"Everybody is prey to dark times and it's how we deal with those and the key to it is being open and finding people to talk to."
Boe, 44, warned people against bottling their emotions up, adding: "It will eat away at you and eventually come out in some way that is a negative way."
He said they often discussed their feelings if either was struggling.
"I talk with Michael about my problems if I'm feeling low one day or he's feeling low one day," Boe told the Press Association. "We help each other and that's the beauty of being in a partnership like this in the business is that you've got someone who's got your back."
On Friday, as their second album launches, the pair will attempt to break a new world record in celebration of the release by visiting five cities across 24 hours.
As fans queue to get a copy of the record, Ball and Boe will race from the latter's hometown of Blackpool across Sheffield, Manchester, Nottingham and eventually end up at HMV's flagship store on London's Oxford Street.
If successful, they will pinch the world record from Westlife who visited five cities in 36 hours in 2002.
On the attempt, Ball said: "We don't have to sit around worrying if anybody is bothering to buy it."
:: Together Again will be released on October 27 on Decca Records before they embark on UK tour between November 30 until December 14.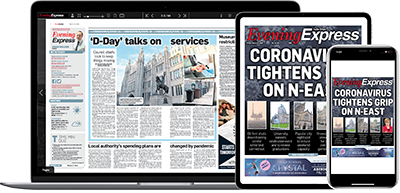 Help support quality local journalism … become a digital subscriber to the Evening Express
For as little as £5.99 a month you can access all of our content, including Premium articles.
Subscribe