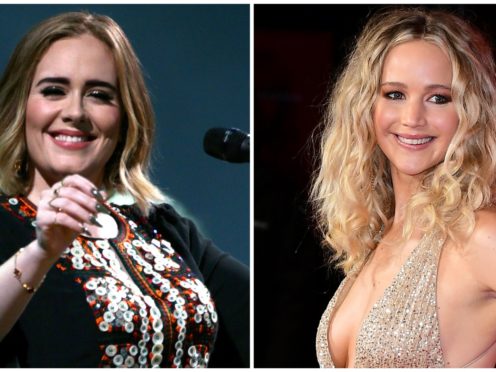 Adele and Jennifer Lawrence delighted revellers at a gay bar in New York as they partied the night away together.
The singer and the Hollywood star's attendance at Pieces bar in Greenwich Village was described as "one of the best nights ever" by one partygoer, as pictures and video clips of them together were shared widely on social media.
In a moment caught on camera and posted by numerous people, Adele was asked by the night's host to introduce herself while up on stage.
She said: "Hi, my name's Adele."
Asked for her current job, she said "I'm actually at the moment a stay-at-home mum", before adding that she is married, to cheers from the crowd.
The host then asked if she is still "ready to mingle and have a great time with the gays tonight", to which she replied: "F***ing obviously!"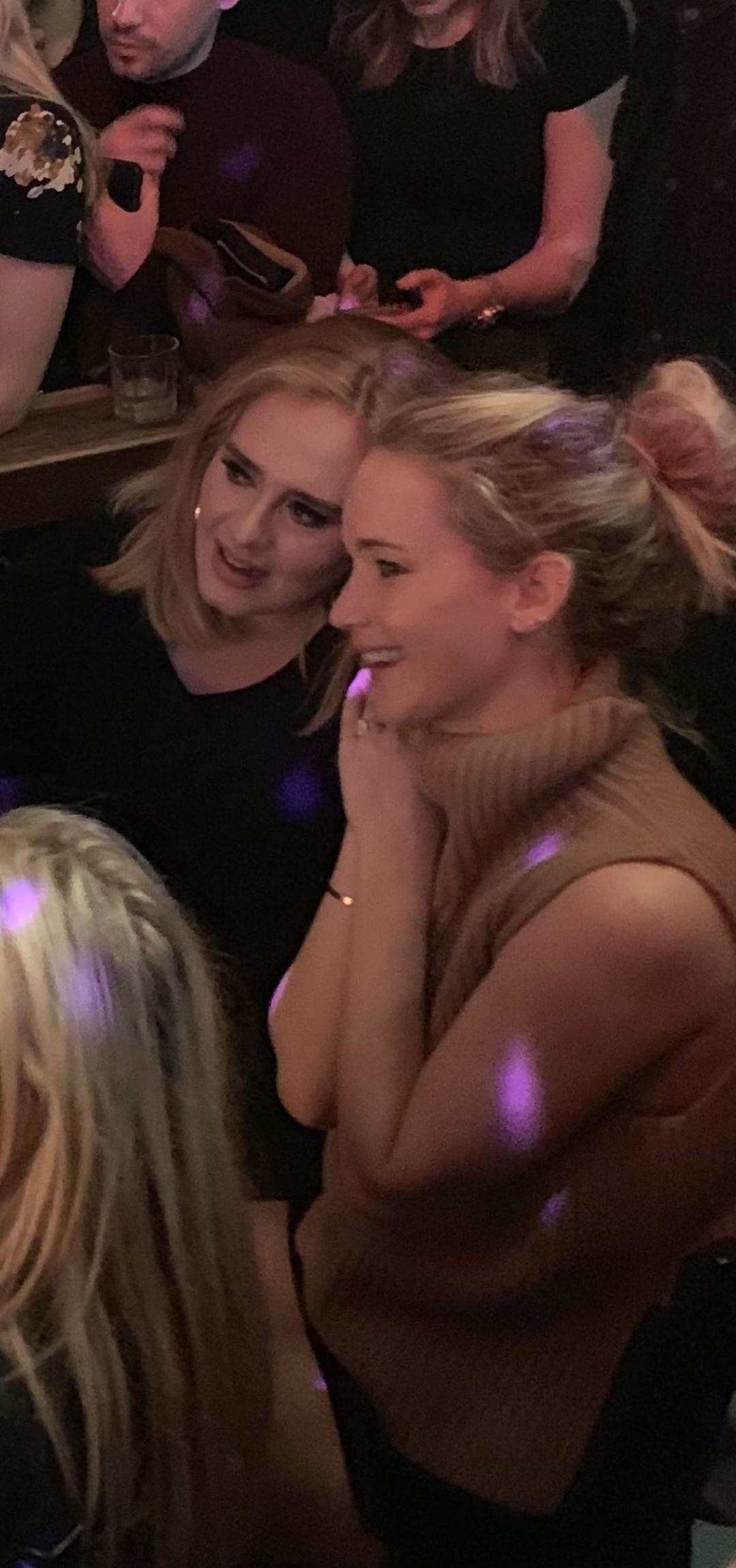 Another clip shows Adele, 30, playing a game to the sound of Kylie Minogue's Can't Get You Out Of My Head, before Hunger Games star Lawrence, 28, jumps on her, both of them falling to the floor while laughing.
Partygoer Ben Lebowitz told the Press Association: "It was one of the best nights ever in New York City.
"First it was just Jennifer Lawrence, and people were noticing and trying to snap pics."
Lebowitz, who lives in New York and works in advertising, added: "And then about 20 minutes later in walks Adele.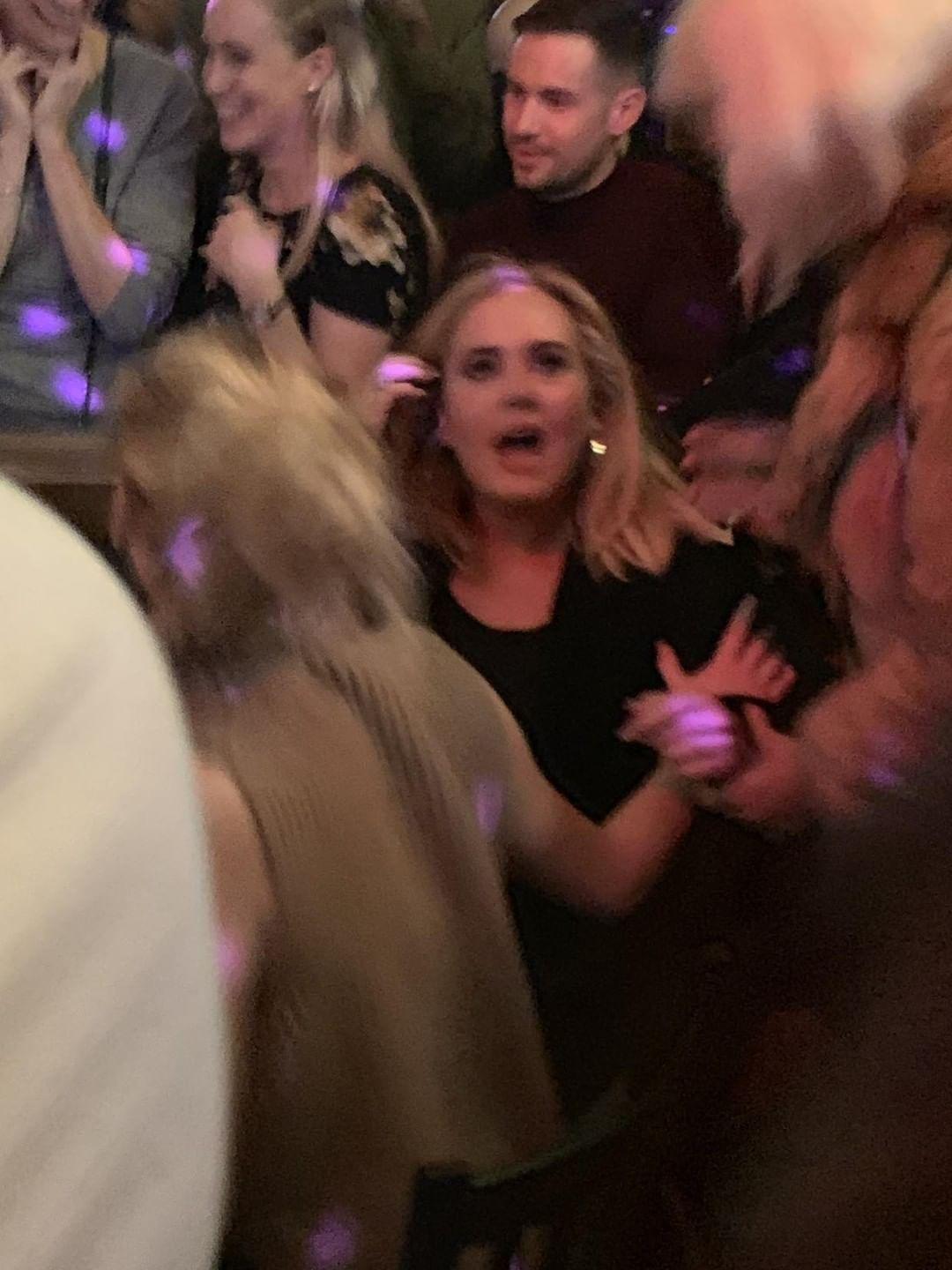 "People lost their minds."
One person who was at the bar tweeted: "I just partied with Jennifer Lawrence and Adele…. I am speechless."
Another tweeted: "Randomly getting turnt with JeLaw and Adele. NBD."
One reveller tweeted: "I'M AT PIECES AND ADELE AND JENNIFER LAWRENCE ARE HERE LMFAOO."
Adele and Lawrence were previously seen together in January last year, as they attended a women's march alongside Cameron Diaz on the anniversary of Donald Trump's inauguration.
They first met at the Oscars in 2013, and have been friends ever since.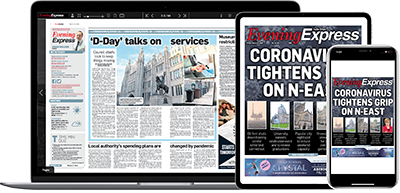 Help support quality local journalism … become a digital subscriber to the Evening Express
For as little as £5.99 a month you can access all of our content, including Premium articles.
Subscribe