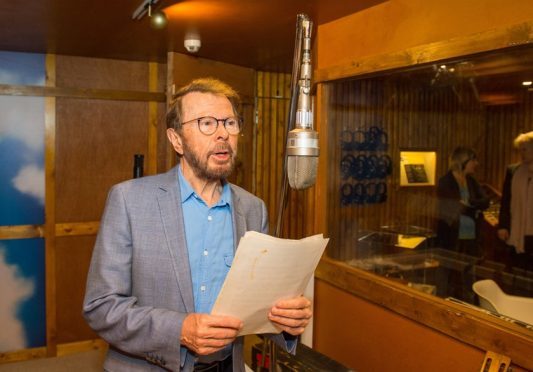 Abba's Bjorn Ulvaeus said the pop sensations will never perform again because it would be "too enormous" – as he unveiled a show charting the rise of the band against the backdrop of "grim", 1970s Britain.
The immersive exhibition at London's Southbank Centre takes visitors inside a dark and dreary British living room, a recreation of the Brighton hotel bedrooms the band slept following their stunning Eurovision win, a recording studio and an aeroplane cabin.
Ulvaeus, 72, told the Press Association that the exhibition made him realise how "impossibly gloomy" Britain was at the time, with a collapsing economy, a three-day working week, and strikes.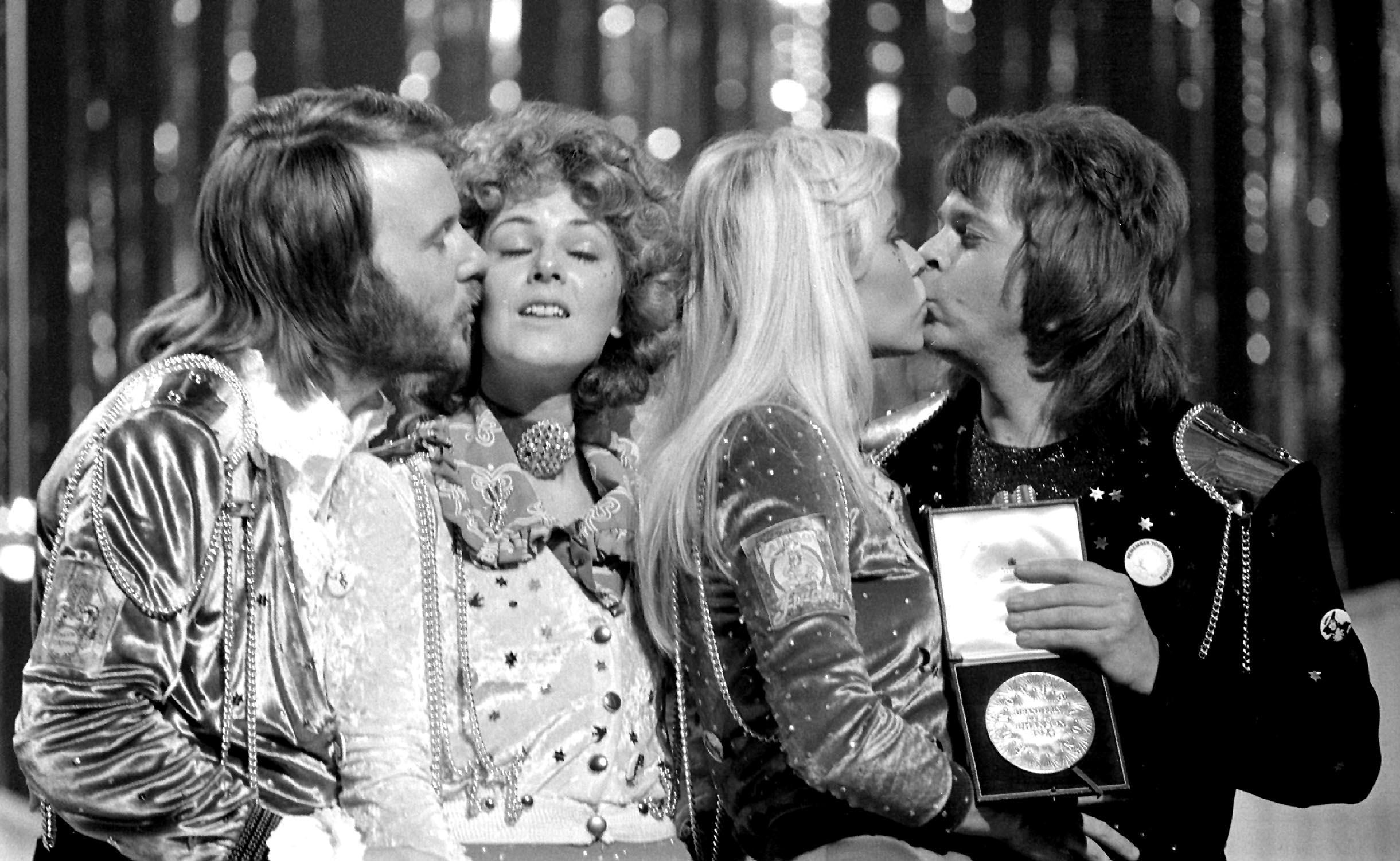 "We were here for one or two days, now and then, so we didn't quite know about this," he said.
He said the London venue's exhibition on another Nordic export, the Moomins, was one of the reasons he said yes to the "intimate" Abba show, which is a world away from "those huge exhibitions pop stars usually have".
Ulvaeus said that wandering through the show had rekindled old memories, but that there was no chance of the hit Swedish band reuniting.
"I walked through yesterday and some of the rooms really took me back. Especially the (recreation of a) Sydney arena backstage," he said.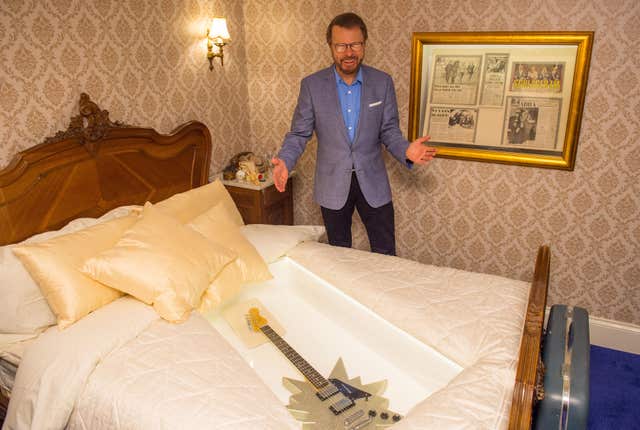 "It was a dark, rainy night when we did a show there. It took me back. I was so surprised, I didn't think it would. I really felt, this is what it was like," he said.
"The hotel room in Brighton was like the room (bandmate and then wife) Agnetha (Faltskog) and I must have had, the bed in which I woke up at 4 o'clock in the morning the day after (their Eurovision win), finally realising what had happened, because everything was chaos before.
"It happened overnight so it was, 'today we're famous and yesterday we weren't'."
But Ulvaeus said that performing as a group again was "not going to happen", adding: "I think we don't feel the motivation.
"The four of us, with live concerts, no. The simple answer is because we don't want to. Why don't we want to? I guess because it would be such hassle, it would be enormous. And it would take such… you cannot imagine the tension and the attention from everyone.
"So it would be like robbing yourself of, perhaps, two or three years out of your life when I could be paddling on my surf ski in the archipelago of Stockholm instead. There's a choice."
The star said that visiting the exhibition and watching old news footage broadcast from a TV in the 1970s living room made him realise some things in Britain had not changed – particularly controversy over Europe.
"It was striking on that telly, they showed footage from 1973/74, how the Brits were hesitant about Europe back then, in the very same way as they are now, which is really sad I think.
"It was spooky. It's the same thing again for some reason, trying to stay away from Europe.
"It's like losing, not losing a friend because you're still there, but somehow you don't want to be in the team and I think that's sad," he said of Brexit.
One of the items on display is a report Ulvaeus received from his music teacher at the age of seven, giving him a B minus, which has been unearthed from the archives.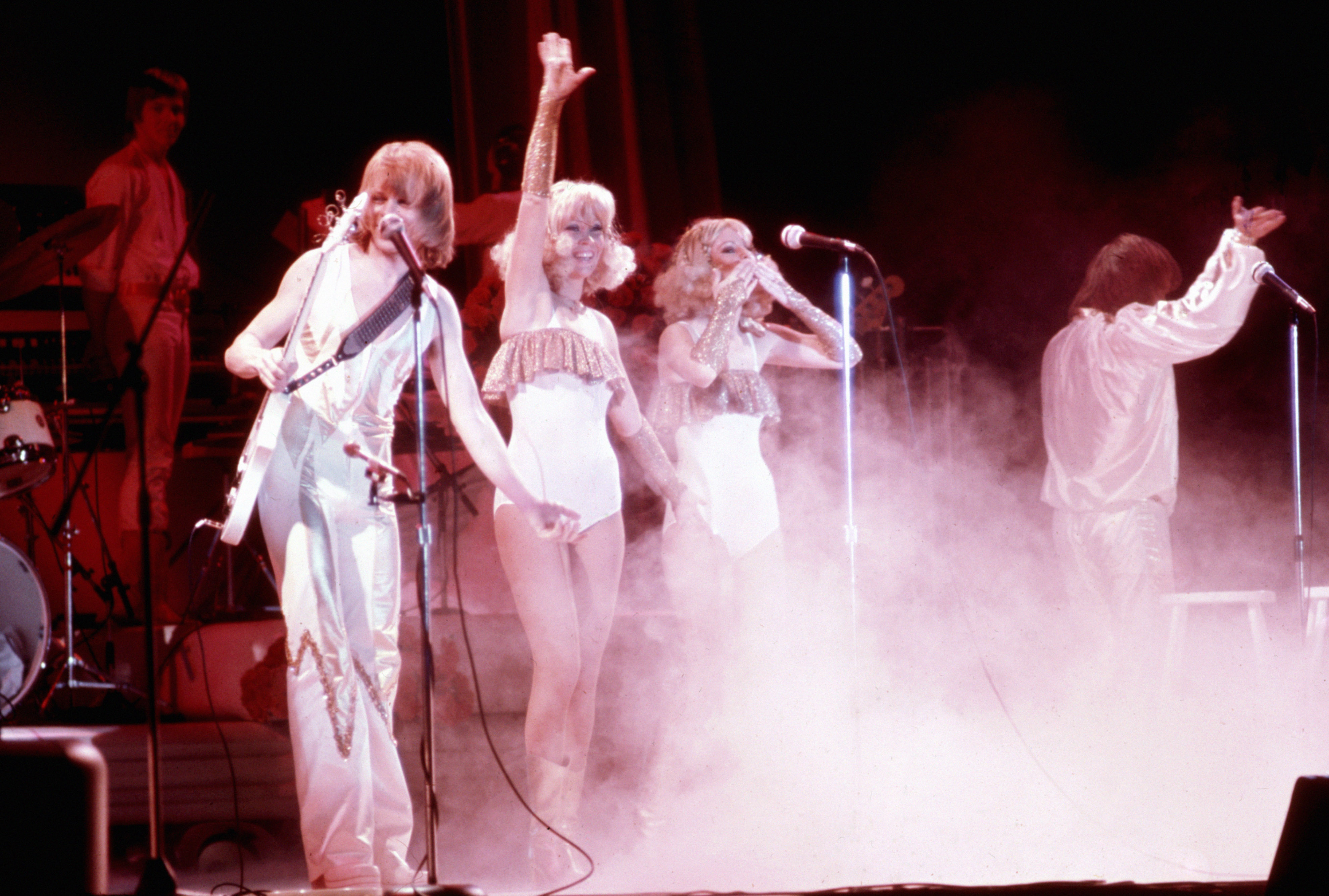 "I was forced to play the recorder. They tried to make me do that when I wanted to play ice hockey. I was not interested in whatever that teacher had to say," he said.
"I was probably very unruly during the lessons. I was only seven or eight. At 12 I was given my first guitar and then I think I got an A after that. It turned around pretty quickly!"
Jude Kelly, artistic director of the Southbank Centre, said that the venue's celebration of Nordic culture would have been "impossible without thinking about Abba".
She added: "We have this idea that pop culture is throwaway culture. Unfortunately, there are still plenty of people who operate in the cultural space who think that pop culture has less value than what you might call classical culture.
"But if you think about what charts our lives… we're often looking at popular music."
Abba: Super Troupers opens at the Southbank Centre on Thursday and runs until April 29, 2018.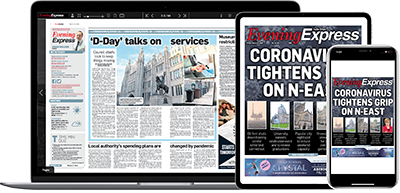 Help support quality local journalism … become a digital subscriber to the Evening Express
For as little as £5.99 a month you can access all of our content, including Premium articles.
Subscribe