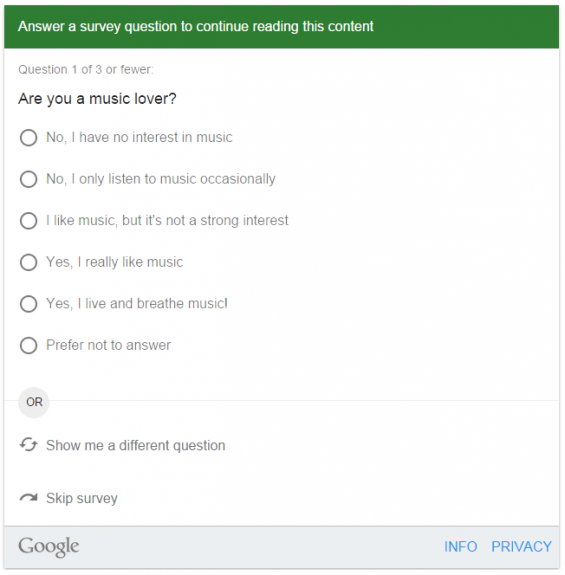 You may have noticed that every so often when you visit our website you are asked to answer a quick question before you can read an article. This is part of Google Consumer Surveys, a service that allows us to continue bringing you the best local news for free.
What is the point of Google Consumer Surveys?
By answering a Google Consumer Survey, you are providing businesses with anonymous market data so that they can understand their audience better.
The companies pay for the answers to the questions, with a percentage of the money coming to the Evening Express.
Your personal information (email addresses, financial information) is NOT used. The surveys only take your answers to the questions.
We use the money to help pay to keep our website free to view.
How often will I see a survey?
You shouldn't see the surveys more than once a week if you have answered a question or shared that page using the share tools. If you don't complete the survey or share, then you may see it again.
Surveys are sometimes also targeted to certain users, so depending on your age, location or gender, you may or may not see them.
I answered a survey but I'm still seeing them – what's wrong?
Google uses cookies to know who has already answered a survey, so if you delete your cookies you may see the survey again.
I don't want to answer questions – can I skip them?
Yes you can skip them, but that may mean you see surveys more frequently.
To learn more about Google Consumer Surveys, please visit https://www.google.com/insights/consumersurveys/home