While I love a bargain, I'm always wary of set lunch menus – I'm always concerned I'm not getting the best value for my money.
A little bit foolishly we decided to go for Zizzi's 'little soul' breads with a selection of dips to start.
I say foolishly because there was nothing little about them!
Bursting with flavour, the four fresh rolls with garlic butter and a fragrant white bean and basil pesto had us on the verge of full.
No sooner had the remains of our rolls been whisked away, our mains arrived.
My partner's risotto pollo funghi, while tasting great and with perfectly cooked rice, could have done with a couple more mushrooms and a little more chicken.
My pizza on the other hand, didn't really need the extra chicken I ordered.
The sweet balsamic onions offset the salted goats cheese, with the sunblush tomatoes and basil providing fragrance.
The set menu with extras set us back just over £25, before drinks – which we considered pretty good value.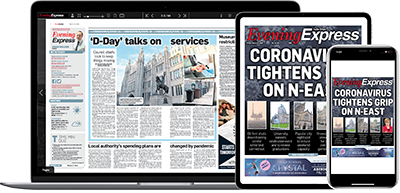 Help support quality local journalism … become a digital subscriber to the Evening Express
For as little as £5.99 a month you can access all of our content, including Premium articles.
Subscribe