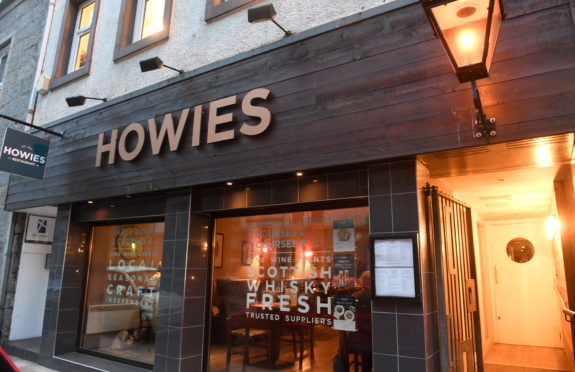 I Admit that I am a big advocate of the phrase "Treat yo' self" coined by the US TV series Parks and Recreation – I also admit that I don't know when to stop the over-the-top self care.
Which is why when my girlfriends suggested we have a mid-week dinner at Howie's I said: "Why not? Treat yo' self".
Upon entering, I was happy we made reservations in advance because it was clear even during the week the spot was buzzing with diners.
The restaurant had a beautiful medley of rustic and elegant decor with an atrium skylight.
Another reason my friends were itching to get me to Howie's is because it's known for its locally sourced Scottish cuisine – and I had shockingly never had the pleasure of tucking into a plate of stovies.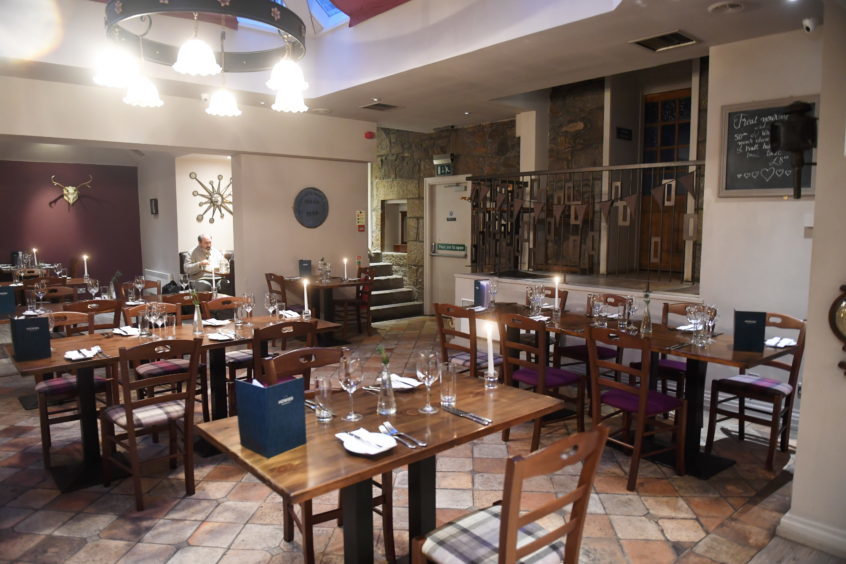 The restaurant made this visible on a blackboard outline of Scotland, displaying where the produce and meats were sourced from that we were dining on that evening.
The friendly staff quickly seated us and we poured over the drinks and dinner menu.
I went for the rhubarb gin fizz (£6.50), a rhubarb Edinburgh gin with sugar syrup and soda served in a champagne flute and a floating slice of orange.
The beautifully bubbly drink tasted as delicious as it looked.
Just the right hint of syrup and soda to not overpower the rhubarb gin.
As my starter, I went with the haggis, neeps and tatties (£5.95) and my dining partner went for the soup of the day (£5.95), a bright and aromatic tomato soup which she said was "delicious" as it went down well and wasn't too heavy.
The haggis, neeps and tatties was beautifully presented and it didn't hurt that every bite was delicious, perfectly paired with the earthy thyme jus.
A little bigger than a tablespoon portion for each, it was the right amount to leave you wanting more.
On theme with savouring traditional dishes, my friends eagerly watched me order my first plate of stovies.
The venison stovies (£14.95) with pickled beetroot and oatcakes.
There should have been a drumroll when I held up my first fork-full, but after I bit down I knew why my friends wanted me to try this delicious comfort food.
The venison was soft and rich with flavours which didn't over-power the smooth mash.
The oatcakes and beetroot accompanying the rich earthy dish, added an extra level of flavour.
This would definitely be a dish I could see myself craving on a cold winter night.
My friend ordered the roast cauliflower risotto with crowdie and Parmesan crisp (£14.95).
She said her risotto was nice, creamy and the parmesan crisp was the "perfect sharp accompaniment".
Even though the service was prompt with our dishes, they arrived at the prefect warm temperature to tuck right in.
For dessert, we opted to share a sticky toffee pudding (£5.25), a warm sponge cake with caramel sauce and homemade vanilla ice cream.
Needless to say, we battled it out with our spoons for the last crumble of the delicious cake.
---
What we had
Rhubarb gin fizz
Haggis, neeps and tatties
Soup of the day – tomato
Venison stovies
Cauliflower risotto
Crowdie Sticky toffee pudding
How much it cost: £47.05
---
After leaving, I couldn't help but feel, even with my limited stovies knowledge, that Howie's is a treasure trove of a Scottish dining treat for the Granite City.
Not only was I treated to a culinary experience that promised seriously tasty seasonal Scottish dishes, but everything from the service down to the ambience was the cherry on top of my over-the-top mid-week dining treat.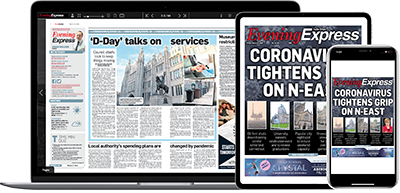 Help support quality local journalism … become a digital subscriber to the Evening Express
For as little as £5.99 a month you can access all of our content, including Premium articles.
Subscribe