It's been such a long time since I last visited No 10 Bar and Restaurant.
So long in fact – 25 years – back then, it was only a pub. Albeit, a very good one! A place where oak casket barrels served as tables and ashtrays spilled over as a plume of smoke danced lazily beneath the ceiling.
But that was 1992, and this was now … As my friend Lesley and I descended the stairs, I was pleasantly surprised to discover there has been a wonderful transformation.
I could not remember the place being quite this big, until Lesley pointed out it had underwent a major refurbishment and the dining room had been created by knocking through into the adjoining building.
The bar area, reclad in grey, granite and wood, complements the upper crust 90-seater dining room with its leather-clad booths and stunning herringbone flooring. And, as one who loves attention to detail, I noticed the staff's grey and white uniforms blended in well with the surroundings.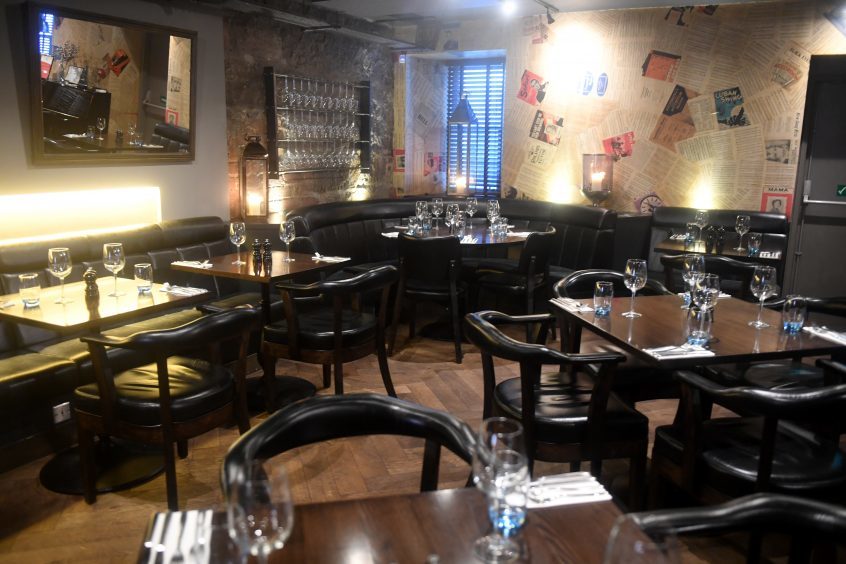 We decided to peruse the menu at the bar and settled in with a bottle of the house white wine – Il Carretto Bianco – which was deliciously light and crisp.
Our friendly server took us through the specials. Among them, a tempura calamari; roasted root vegetable soup, baked fillet of hake, and fusilli pasta with confit of duck and pigeon.
Lesley liked the sound of the soup, but when we were told portion sizes were "generous", she erred on the side of caution and ordered just a main course of roast chicken supreme.
I was ravenous, and wanted both starter and main. If only I could make up my mind … haggis bon bons or the pan seared Shetland king scallops?
The main menu also proved trying … Tempted as I was by the sound of the warm steak salad with blue cheese dressing, when I voiced an interest in an Aberdeen Angus beef burger and was told it remains the most popular dish, my mind was made up.
The scallop starter looked like a work of art.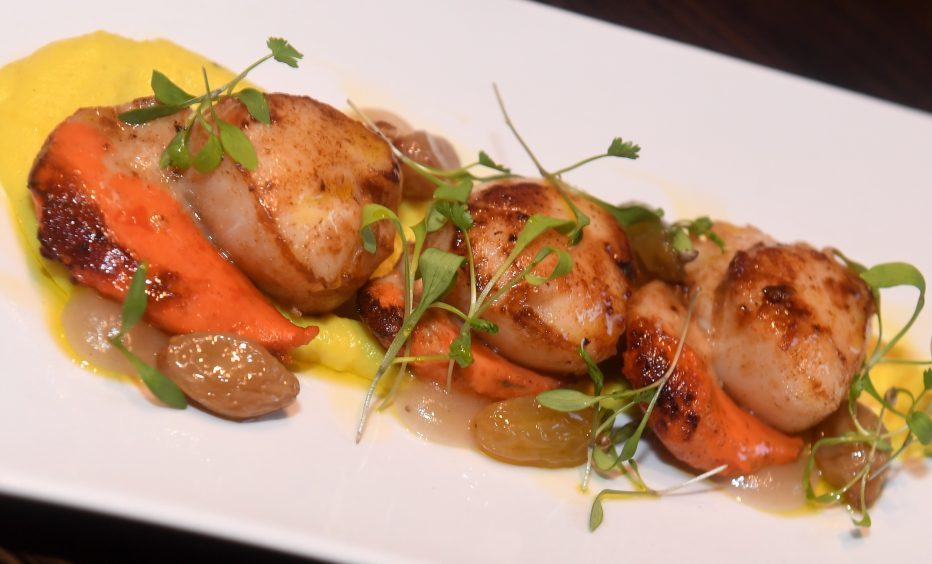 Three juicy, fat chargrilled scallops, delicate, succulent and flavoursome served on a bed of curried celeriac and apple puree. Yum, yum.
The pickled golden sultana addition I was not so keen on, but I do hate sultanas!
The service at No 10 is pretty relaxed … in a very nice way, attentive but not intrusive.
Lesley declared her roast chicken supreme 'affa fine'.
The chicken was both juicy and tender with a light, crisp outer skin. She raved about the green beans and carrots, both caramelised in garlic butter, while the roast tatties – fluffy on the inside and crispy on the outside – also got her vote.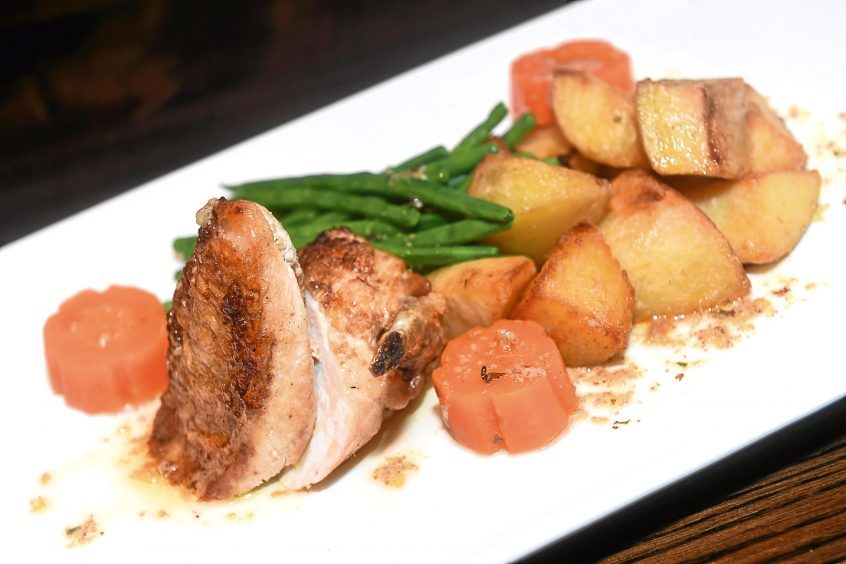 Her only quibble? She would have liked a side of gravy with it.
My burger was presented on a wooden board and served in a brioche roll with lettuce and tomato. I was happy to see the bacon was crispy and the burger charred just the way I like it.
The burger was flavoursome and dipped in the blue cheese sauce, tasted phenomenal.
We cleared our plates and decided to share a board of Scottish cheese and biscuits.
As it was laid before us, we marvelled at how a profit could possibly be turned on this dish. Three hillocks of brie, mature cheddar and Stilton came accompanied by a selection of biscuits, spiced fruit chutney (which had a kick like a mule) and red grapes.
Its clear to me why this special place has survived for 30-so years … frankly it's fab!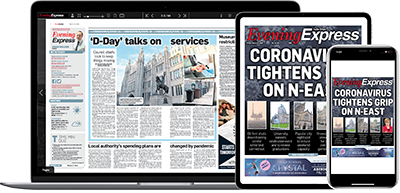 Help support quality local journalism … become a digital subscriber to the Evening Express
For as little as £5.99 a month you can access all of our content, including Premium articles.
Subscribe