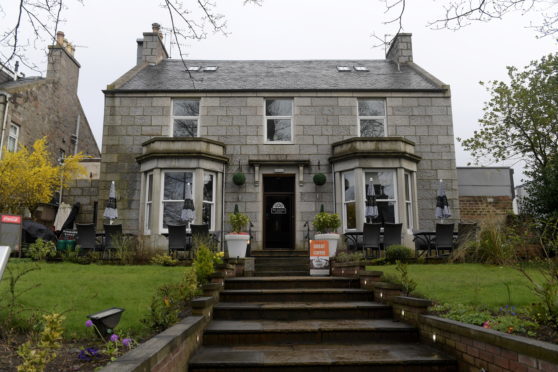 It's not often we treat ourselves to a midweek meal out, but, with exam revision in full flow, a wee break for the teenager seemed in order.
My son was set on "good fish and chips" so he wasted little time on making his selection from the menu after we were ushered in to take our seats in the smart lounge.
The restaurant offers a selection of fare using local produce, as well as special nights with offers on burgers, curries and, on Sundays, roasts, and has plenty to please all palates.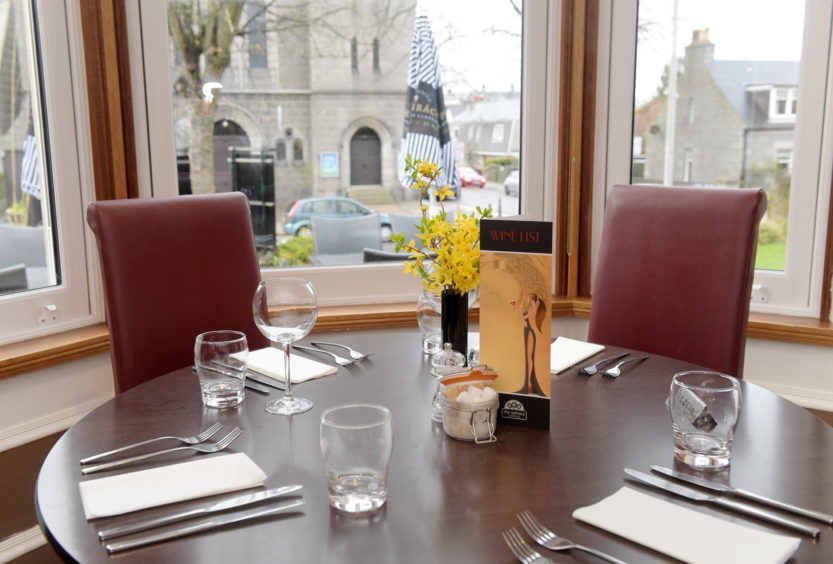 It's also a well-used local, with visitors able to choose between the Terrace or the next-door Clubhouse Bar for drinks and food.
Seating outside is also popular, though not on the blowy evening we visited.
To start we decided on a sharing board of starters, which included marinated mixed olives with bocconcini mozzarella cheese; salt and pepper squid with tartare sauce, and lime and panko brie fritters with rainbow beetroot and cranberry sauce.
The olives were plump, salty and delicious, complemented by the soft and scrumptious cheese balls.
Both the squid and brie were fried to perfection, with the squid tender and cooked just right, and the cheese melted and flavoursome.
The tender beetroot and jammy cranberry offered a nice contrast. A lovely mix of favours – though some in our party managed bigger shares than others.
The boy was smiling when his crispy beer battered North Sea haddock was set in front of him.
Not one but two fillets of tender, luscious fish were encased in crispy, grease-free batter, with homemade fries in a cute little pail, pea puree and a deliciously sharp tartare sauce.
My spice-fan husband dithered for a while between one of the curries on offer and the fajitas and in the end went for the sizzling platter of Mexican-inspired food this time.
It proved to be a generous portion of good-sized quality chicken pieces, peppers and onions in a tasty tomatoey sauce, which arrived sizzling on the pan, as promised on the menu.
Served with tortilla wraps and little dishes of cheese, sour cream, guacamole and barbecue sauce for spreading on them before rolling up, it made for messy but delicious eating.
I decided to go for a healthy option with the hot smoked salmon and broccoli salad with fusilli pasta and new potatoes in light mustard vinaigrette.
There was certainly nothing wrong with the individual content – tender salmon, perfectly al dente pasta, potatoes and veg with a bit of bite.
But individual ingredients do not a dish make, and it lacked a certain something to bring it all together.
I was happy nonetheless to top up on my five-a-day, as well as stealing a few chips from the boy's plate.
Pretty stuffed by this time, we wondered if we could manage a dessert – with treats like sticky toffee pud and Nutella cheesecake on offer.
However, we decided to go for another sharing option and asked for the cheeseboard.
The selection was a pretty impressive mix of hard and soft cheeses, including smoked and flavoured choices, brie and blue cheese, with fruity chutney, grapes and plenty of crackers to accompany them.
A couple of coffees was all we needed to complete the meal.
A night off from revision and a trip to this laid-back quality eatery certainly earned high marks from us.
---
What we had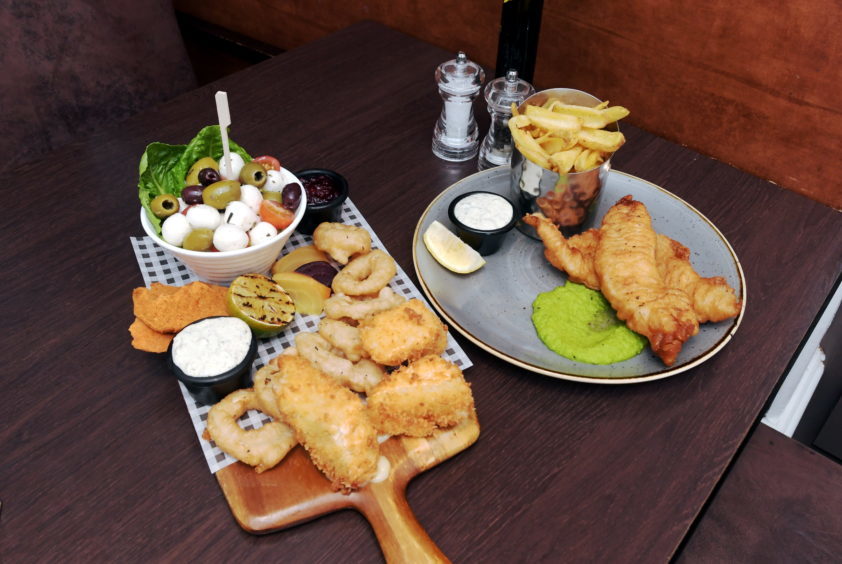 Sharing platter of starters with mixed olives and mozzarella; Panko brie fritters and salt and pepper squid
Hot smoked salmon and broccoli salad
Crispy beer battered North Sea haddock with pea puree and fries
Sizzling chicken fajitas with wraps and fillings
The Terrace cheeseboard, selection of cheeses with chutney, grapes and crackers
How much it cost
£65.40 (for three incl drinks)
What we thought
Quality food served in laidback and inviting surroundings by cheerful staff. Great spot for a long lunch or evening meet-up with pals.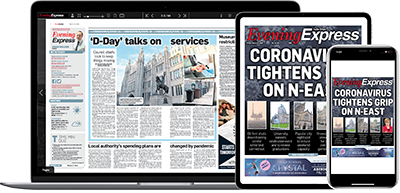 Help support quality local journalism … become a digital subscriber to the Evening Express
For as little as £5.99 a month you can access all of our content, including Premium articles.
Subscribe