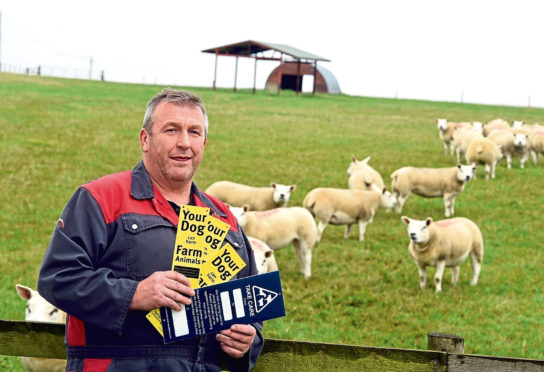 A FARMER whose sheep were chased to their deaths by dogs has urged other pet owners to keep their animals under control.
Robbie Wilson, who has a flock of pedigree Texels at North Dorlaithers Farm near Turriff, has been battling ongoing problems in fields he rents in the area.
Now he has urged dog walkers to keep a close eye on their pets after his sheep were targeted again.
The flock was targeted in a field at the Turriff Show grounds on Tuesday afternoon.
Mr Wilson said: "I've experienced quite a lot of minor issues relating to dogs over the years.
"The majority of dog walkers are great, but it's the minority who don't pay attention that cause the problem."