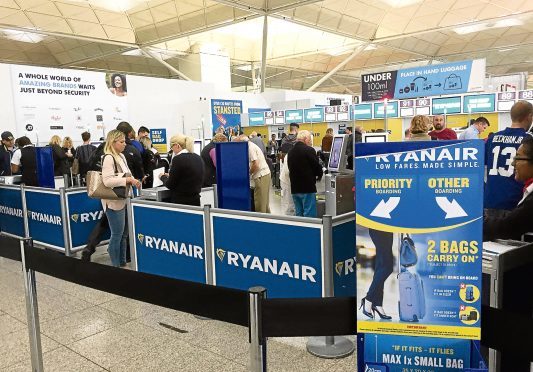 It's not often I write about the same issue two weeks on the trot, but the continuing Ryanair saga continues to be a major issue.
What has worried many of my friends and readers is the total uncertainty, particularly with newly announced flight reductions and the involvement of the Civil Aviation Authority which has called the airline to account.
One thing is clear, deliberate or otherwise, Ryanair has been less than upfront about their customers' rights and more importantly the airline's legal obligations to their customers.
The Civil Aviation Authority threatened enforcement action against Ryanair, not you would think for cancelling flights, but for misleading customers on their legal rights.
This includes making alternative arrangements for passengers to travel with other airlines, a service the airline had apparently been denying, despite it being part of the EU legislation.
The CAA also wanted Ryanair to say how it will reimburse passengers for out-of-pocket expenses.
The regulator also wanted the airline to promise to help passengers whose flights have been cancelled in the past two weeks, but might have chosen unsuitable options as a result of being misled.
Ryanair has now "capitulated" on these points, says the CAA
But I see Ryanair has now decided to suspend 34 routes over the winter period and has grounded 25 of its aircraft.
Edinburgh to Stansted and Glasgow to Stansted have seen the chop, which affects a large number of passengers connecting in Stansted to other Ryanair flights. None of this paints a very good picture of the airline.
On a personal front, we have also had issues with Ryanair.
Helen had a problem printing her boarding pass and e-mailed the airline help desk.
It took four days for them to e-mail back – which was after she'd departed.
Thank goodness she was able to call a friend and successfully print the passes.
We were considering using the new Ryanair service to Malta when it launches, but with news it intends to take 10 planes out of service next year, I'm really very wary of booking now.
Let's hope the other three services from Aberdeen remain unaffected.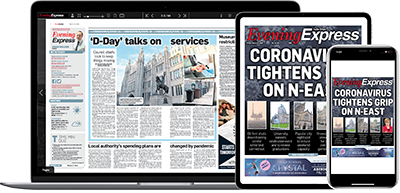 Help support quality local journalism … become a digital subscriber to the Evening Express
For as little as £5.99 a month you can access all of our content, including Premium articles.
Subscribe