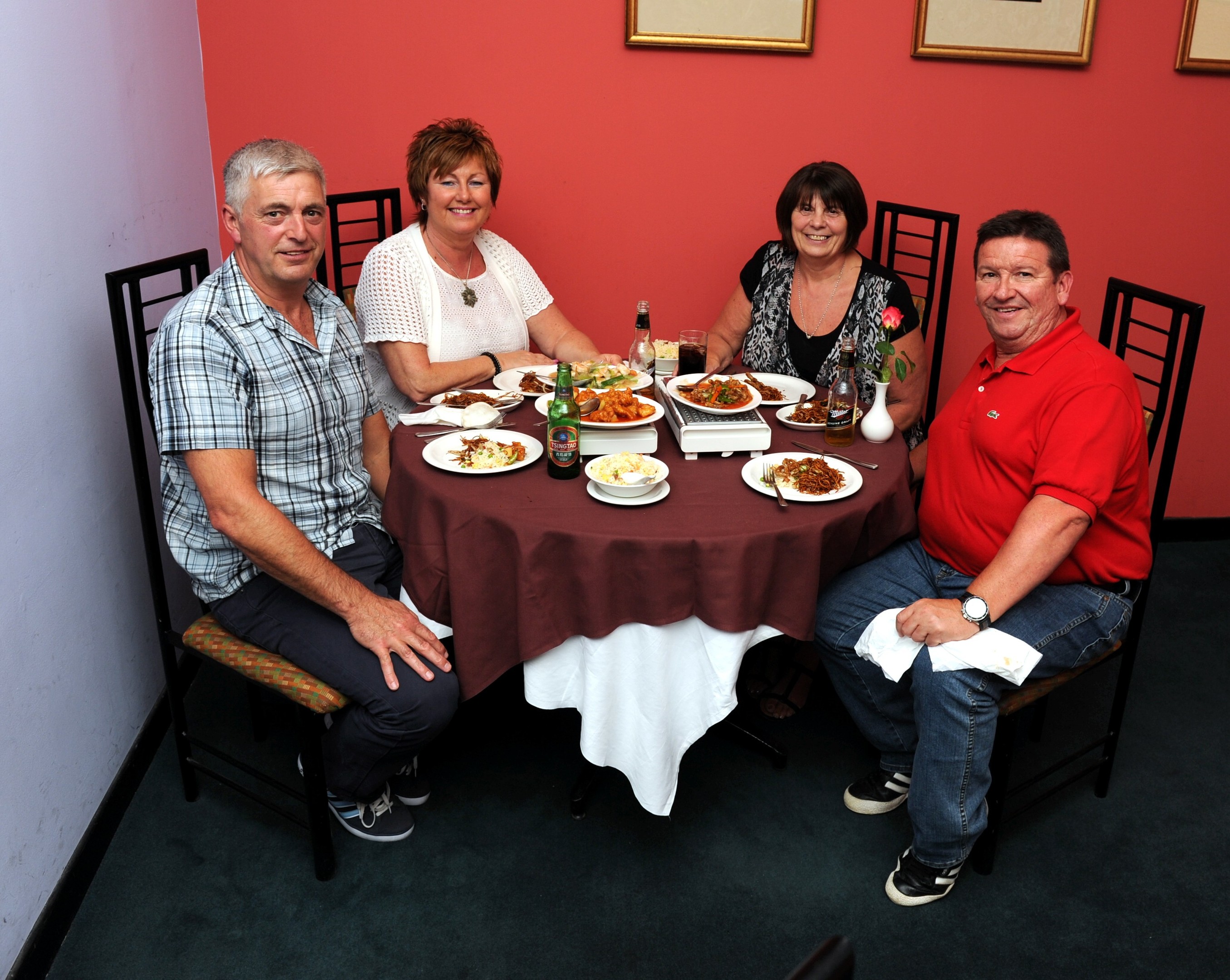 THERE'S a ritual that Mrs B and I go through every time we visit the Royal China and it goes like this…
We leaf through the a la carte menu for a bit, then turn our attention to the set menus.
I say "how about Menu B", and she says "I'd rather have Menu A", which is what we have.
That said, Menu A is fine. Really fine, and replete with all the things we can share unlike Menu B, which features some fish stuff – not Mrs B's bag.
Anyway, I'm racing ahead, let's backtrack to the welcome we received on a quietish weekday evening.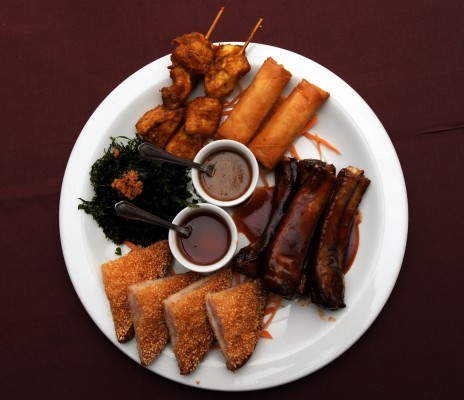 Not too quiet, mind, we had chosen exam results day to venture out and a lot of families were out celebrating with their young geniuses.
Our smiley waitress showed us to our table for two in this elegant and spacious dining room. It has barely changed in all the years we've been going there, which is a good thing on the grounds of if it ain't broke don't fix it.
We did our wee shuffle over the menu, announced our decision to our waiter – a nice chap with a big trainee badge on and big smile to match – and then the food started arriving.
The starters at Royal China are a feast on their own, our table almost being too small to hold all the platters that kept coming.
Now, being creatures of habit, we always start with the crispy vegetarian spring rolls, that are very crispy indeed. Sadly, that was due to there being more batter than filling.
We fared better with the excellent satay skewers, boasting marinaded chicken breast with a nutty, spicy dipping sauce, and these were scoffed in short order.
The meaty, fall-off-the-bone tender barbecued spare ribs went the same way, while the pair of us hoovered up the crispy seaweed, loving the gingery topping that added a welcome hot note.
A wee pause ensued, allowing us to pause for breath before it was ding, ding, seconds out, round two. Bring on the crispy aromatic Szechuan duck.
Although on this visit they could have brought on a bit more tender, juicy duck meat and less crispy, duck skin. Unusually for Royal China they had the ratio wrong and this was a dish out of balance.
Even with lashings of plum sauce and butterfly-wing thin pancakes, a course that is usually a highlight was all too dry for my tastes.
Still, that is a minor quibble given the onslaught of main courses on the way.
The Szechuan beef was beautifully tender and thinly-sliced, bathed in a light sauce, and aided and abetted by a heap of peppers, onion and baby sweetcorn.
It gave a big hit of salt on first taste that gave way to a wave of chilli heat, which toyed with the taste buds.
That salt punch was present in the sweet and sour chicken too, with its battered nuggets of poultry, and more peppers and onion. A touch on the sweet side for me, Mrs B liked it fine enough.
We both agreed though that the star dish was the lemon chicken.
A generous portion of sliced breast, with a crumb coating that was almost a suggestion, then a sharp sauce that was lemony, sharp, bright and so, so moreish.
All of this was accompanied by a special fried rice full of meat and seafood that was a meal on its own and a rather indifferent fried noodles.
Stuffed, it was time to go, although we had a bit of a wait for plates to be cleared and bill to arrive. But that's forgiveable for our friendly trainee who was clearly getting to grips with the job – and the art of plate carrying.
So, how was our feast on exam result day? An easy pass, but with a couple of "could try harders."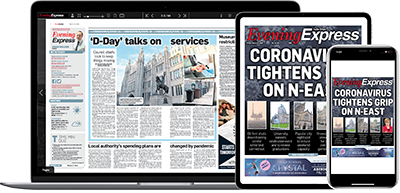 Help support quality local journalism … become a digital subscriber to the Evening Express
For as little as £5.99 a month you can access all of our content, including Premium articles.
Subscribe