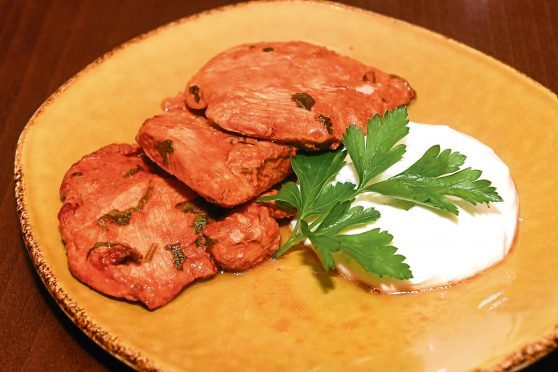 If it's true what they say and variety is the spice of life, then Cafe Andaluz has nailed it.
Offering Spanish tapas, there's plenty of little dishes to hum and ho over. And that isn't an easy thing for me to say as someone who can be a teeny bit picky.
It was a busy Friday evening when I went along to the city restaurant with its patterned tiles, brown leather booths and all-round impressive decor.
As I entered the large restaurant, it was hard to miss the eye-catching row of trees which lined the tables by the window, lit with fairy lights, creating a warm, cosy atmosphere.
With so many tasty options on the menu, indecisive was my middle name. So I ordered a large glass of vino to start (an easy choice) and sifted my way through the selection of dishes.
The waitress kindly suggested a basket of bread with olive oil and balsamic vinegar to start. Arriving in a small wicker basket, I tucked into the salty, fresh bread and concluded it was a good starter recommendation.
But my date for the evening and I didn't have long to overindulge because our selection of six tapas (three each) arrived with speed.
It was a challenge trying to squeeze all of our dishes onto the table, but after some shuffling we were good to go.
I started off by tucking into my first choice, queso de cabra al horno – grilled goats' cheese with homemade Seville orange and chilli marmalade. Literally heaven in my mouth. Goats' cheese is always a favourite of mine and this was grilled to perfection.
The creamy cheese couldn't have tasted any better than it did with the marmalade which had a prominent tang to it.
The two flavours balanced each other out perfectly.
I was equally impressed with the vegetable tapas dish I picked out – patatas gratinadas.
The potatoes were thinly sliced and layered into a small dish, smothered with a thick creamy, garlic sauce.
And if that description doesn't already have you salivating, then throw some melted mozzarella cheese into the mix. Delish.
Although I must confess that I couldn't quite stomach the lot as it was very filling.
Across the packed table, my date was digging into the calamares. The calamari rings were served with fresh lemon and a 'perfect for dipping' side of smoked paprika mayonnaise. With a crispy batter, the calamari tasted great with the tangy dip.
We both tucked into the pollo marinado which was up there with the grilled goats' cheese in my opinion. The pan fried chicken breast was served sliced and had been marinated in paprika, lemon and coriander.
The tender chicken was delicious – the paprika flavour was very noticeable, but without being overpowering. And I couldn't get enough of the chilli yoghurt which it was served with – although it didn't have much of a tang despite its name.
My date also enjoyed the pinchitos morunos – pork kebabs with a mojo picon sauce. The pork was tasty, tender and was complemented by a spicy sauce.
To finish, we couldn't help but order the oh so sweet pastel de queso – a salted caramel cheesecake.
Left feeling full and satisfied, my experience at Cafe Andaluz was muy bien indeed!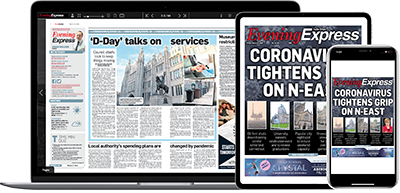 Help support quality local journalism … become a digital subscriber to the Evening Express
For as little as £5.99 a month you can access all of our content, including Premium articles.
Subscribe