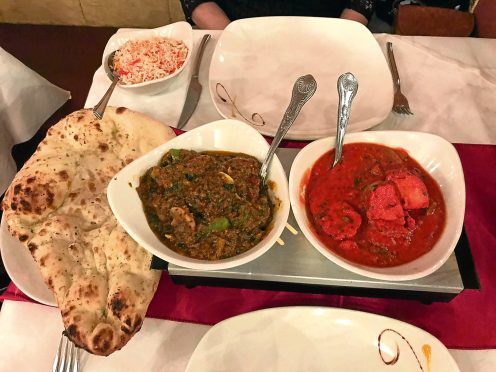 There are, believe it or not, some advantages to acting as chauffeur for the teenage princess who lives with you.
Ferrying her to a seemingly endless round of parties and friends' houses will put you on a side of town you don't often venture into. Which, in turn, puts you in the neighbourhood of different restaurants to try.
Which is how Mrs B and I ended up walking through the door of Shish Tandoori, which nestles in the Brig Inn Hotel.
The origins of it originally being a lounge bar are etched into the door as you walk through, but it's a cool retrofit, a light and buzzing eating space that manages to be cosy and comfortable.
We took a chance of being a couple of walk-ups on Saturday night and managed to bag a good table before the already busy place filled up even more.
Beer in hand (I drove there, Mrs B drove back) I took a bit of time over the extensive menu, full of golden oldies and a section of "something new".
However, we decided to get things going with an old faithful … a mixed kebab starter to share.
Often this is a dish which is a signpost to how good the kitchen is. In this case, it pointed in a pleasing direction.
The shami kebab, was tender and meaty with a slow burn leading to a whoomph of chilli. The chicken tikka wasn't so hesitant, putting its blast of heat front and centre.
The lamb version was more subtle, and a touch dry, but the dipping sauces sorted that out. The shish carried a heftier salt quotient than I normally like, but still contained interesting herb and spice spikes.
The friendly waiter whisked away our very empty plates and in no time at all the mains were on their way – impressive given how busy it was.
Mrs B and I had both landed in the "something new" section for our choices.
Her chicken nentara was billed as a medium sauce with peppers, garlic, ginger and fresh coriander.
It was an interesting dish, rich and red but without that tang of tomato you'd expect, while being not quite sweet.
Chilli was present, but as little more than a nod, while there were earthy notes coming through every so often. The many parts made for a bit of a confusing, but still enjoyable, whole, with plenty of perfectly cooked chicken.
Meanwhile, I had decided to delve into a lamb pardesi, drawn by the promise of spinach. I do like spinach.
The sauce was green and glossy, but the deep flavour you'd expect from spinach was curiously absent. That was okay, though, because there was more than enough going on to make up for it. As in "wham" how do you like them chilies?
Shortly after that, the garlic announced its arrival, big chunks of halved cloves that were a delight – even if I knew I'd be antisocial for a day or two.
Joining the party were some onions that still held a good bit of crunch and a healthy quotient of mushrooms which complemented the mash-on-the-fork lamb.
This was a perfect dish for spooning over the fluffy pilau rice or scooping up with huge chunks of garlic naan.
All in all, it was a great place to discover … and who knows where our Princess taxi service will take us next?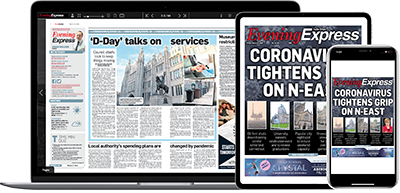 Help support quality local journalism … become a digital subscriber to the Evening Express
For as little as £5.99 a month you can access all of our content, including Premium articles.
Subscribe