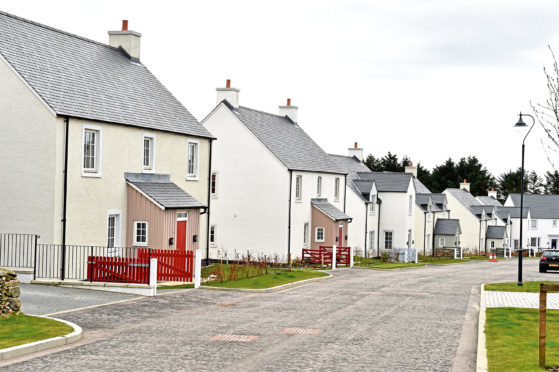 A call has been made for a development company to press ahead and build more houses in a new north-east town.
Residents living near Chapelton want the Elsick Development Company, whose director is the Duke of Fife, to increase the pace of development at the site.
The firm is behind the Chapelton of Elsick scheme.
Planning permission was granted for 4,000 houses, and currently 158 have been built.
Councillor Ian Mollison attended a meeting of Chapelton Liaison Meeting alongside residents and community council representatives.
He said: "The Duke of Fife was urged to press ahead with building more houses at the new town of Chapelton.
"Residents and community council representatives said more pace was required.
"There were concerns that there are undeveloped sections in the middle of the new town that have been there for a while."
It is hoped that if more homes are built in Chapelton, it will relieve pressure from developers in areas such as Portlethen, Newtonhill and Muchalls.
Newtonhill, Cammachmore and Muchalls Community Council has previously discussed its hope that Chapelton will carry on growing.
Chairman Michael Morgan said: "In this particular area we are very keen that Chapelton continues to grow.
"Chapelton is designed for it."
The Duke of Fife said: "Our vision for Chapelton is to create a vibrant new settlement with community at the heart.
"From our point of view, the current state of the housing market in Aberdeenshire does not justify allocating new sites for building.
"There are already a number of live sites that are well positioned to supply housing needs.
"Construction is still very much ongoing and we have a number of exciting new developments which we will be unveiling in the coming weeks and months."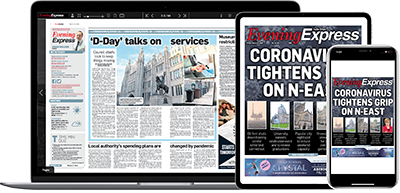 Help support quality local journalism … become a digital subscriber to the Evening Express
For as little as £5.99 a month you can access all of our content, including Premium articles.
Subscribe