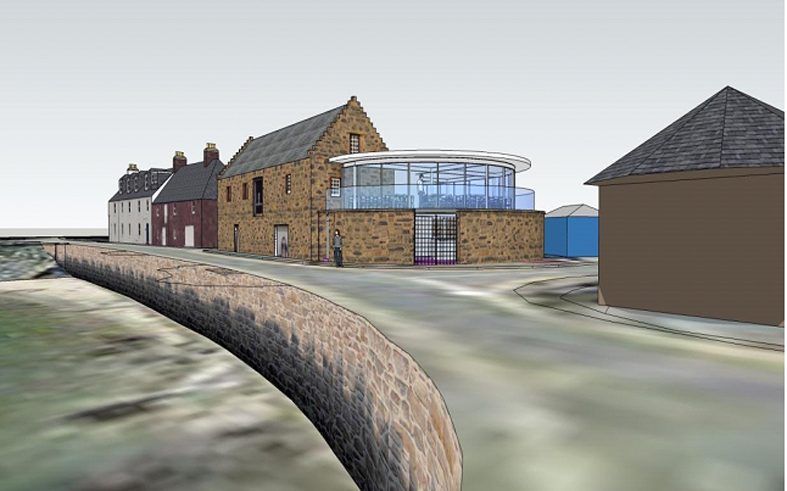 Ambitious plans to develop and refurbish a 16th-century museum visited by thousands each year have been lodged.
Stonehaven Tolbooth Association has been working with architects to develop a new two-storey extension for the attraction.
Drawn up by David Chouman Architect, the proposed extension will expand into the museum's existing courtyards.
The works will include the addition of a glass-enclosed ground floor and space for exhibitions and a catering outlet.
A new reception and information area will be created in the existing chamber and existing masonry walling will be exposed.
In a planning report to Aberdeenshire Council, it states: "Given all the current constraints, we have investigated ways in which to increase the size of the museum, but at the same time retain the ambiance of the community hub which we have fostered over the last five years.
"The upper floor could function as a cafe or museum or function room or any combination of the three suggestions.
"The extra space will allow STA to diversify into other areas such as providing knowledge and training in fishing – one of our committee is a professional fisherman keen to demonstrate net making.
"We have demonstrated there is both a local and visitor demand for a successful museum."
The facility attracts around 22,000 visitors each year.
The statement adds: "We just have to make it bigger and better, adjusted to cater for all the demands that are now being placed on the building.
"It will probably never be the sole attraction that will draw visitors to Stonehaven but it will become the anchor for the harbour's area and encourage visitors to stay longer in this resort town."
Part of the plans also include relocating the 20th-century metal gates within the property and a new formal entrance within masonry opening to the east courtyard.
Refurbishment works will also take place, including repairs to the roof.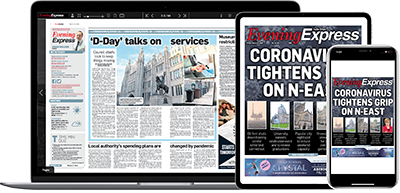 Help support quality local journalism … become a digital subscriber to the Evening Express
For as little as £5.99 a month you can access all of our content, including Premium articles.
Subscribe