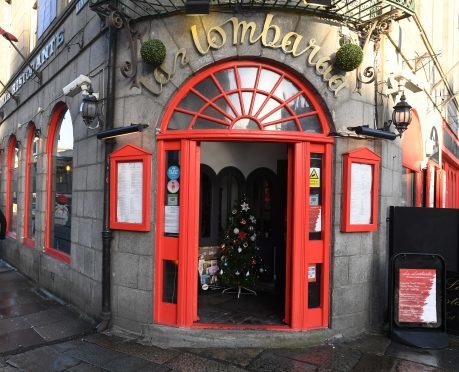 As Aberdeen's longest established restaurant, La Lombarda holds a certain charm.
That it is situated on the corner of the historic Castlegate is fitting: for more than 100 years it has been serving discerning diners, making it one of the oldest restaurants in the country.
From the main restaurant, you can look out through full-height windows to the Castlegate, with the Mercat Cross and the Citadel behind it … and there is no denying it is a prime location.
In warm weather, restaurant staff put out tables and chairs for al fresco dining – which not only adds a cosmopolitan feel in my opinion, but also lends itself to help breathe life into the often unused historic spot.
On a personal note, La Lombarda restaurant has long been a favourite of mine for the past 35 years.
It holds so many warm and fond memories from when I first sampled in Pepe's Bar downstairs a sangria that's been matched nowhere else.
Pepe's is long gone but La Lombarda still feels like an old friend – familiar and reassuring.
My husband and I rocked up on a school night, hungry. It was our first visit since it changed hands a year or so ago.
We were offered a cute alcove seat, one we know is usually reserved for courting couples. We appreciated the gesture and happily settled in.
Decor-wise it remains the same – exposed brick and Artex walls, and the detailed drawing of the streets of Rome which still hangs in the same spot – but then that was always part of La Lombarda's character.
Katie, our waitress, took us through the specials board, however my husband and I both wanted our personal favourite main courses, penne arrabbatia for hubby and spaghetti carbonara for me.
We both fancied starters too and while I was tempted by the pate, the garlic mushrooms got my vote. My husband chose smoked salmon starter. A sparkling water (his) and a glass of house red for yours truly completed the order.
The smoked salmon starter was presented with avocado chunks and capers wrapped within it. It came with side salad and a drizzle of balsamic vinegar. Plenty of strong flavours, then, but nothing to overpower the fish, which was well complemented.
My mushrooms were served in creamy brandy sauce. Scooped up with the crispy garlic bread, it was more-ishly good.
By the time our main dishes arrived, the restaurant was starting to fill up, making the atmosphere feel yet more relaxed.
As my husband's main arrived, I developed food envy.
The rich and generous arrabbiata sauce was made with plum tomatoes, reduced but not pureed from the look of them, which gave the dish a rough, interesting texture . "Arrabbiata" refers to the "angry" heat of the chillies. This version was towards the friendlier end of the spice scale.
As a carbonara connoisseur (it's my all-time favourite dish), I was not to be disappointed. The cream didn't smother the pasta – as it can –but instead offered a perfect balance of onion and smoked pancetta.
We both cleared our plates … wishing only there had been a little more.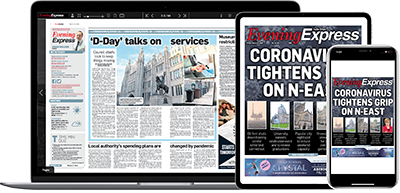 Help support quality local journalism … become a digital subscriber to the Evening Express
For as little as £5.99 a month you can access all of our content, including Premium articles.
Subscribe