It's my adopted country, their football has given me almost unparalleled joy over the years, my kids have grown up here and I do love most things about Spain
So it's rare that I enjoy watching one of their teams ship five consecutive goals to lose having been 2-0 up.
But that's what happened last weekend.
I guess it's just about as rare to have anyone in the football pages of the Evening Express raving about an England team, how exciting they are and how pleased I am that they are world champions. For the second time in a matter of months, too!
I can't speak for you, dear reader, but we were all brought up to pray for England defeats, indeed humiliation, when I was a nipper.
It's a cherished memory, for those of you who remember the fabulous wit and harmonies of Scotland the What? too, that when Buff Hardie, George Donald and Steve Robertson were playing a gig for the Law Society up in Aviemore at the time of the old Home Internationals my brother, young Stephen Robertson and I were left in our hotel room to watch Scotland winning 2-1 at Wembley.
"Bonnie Scotland, Bonnie Scotland – we'll support you in Aviemore!" we sang at the top of our voices, thinking this was lyrical dexterity the equivalent of Stephen Sondheim.
However, it's been years since I wished that the England national team were not such a stereotypical bad joke. Win qualification, flop in tournament. Repeat ad nauseum.
That they beat Spain 5-2 to become the only nation, apart from Brazil, ever to win both the U20 and U17 World Cups in the same year, is a tad ironic.
Why? Because for years now the Spanish FA, who are the most successful in the world at producing winning youth teams, have been exporting coaching, advice and experience to the FA at St George's Park.
Their big boffin is Gines Melendez and when I asked him why he was helping England he said: "Anything we do is for the good of football, for improving the game. Anyway, by the time England catch up with where we are now … we'll have moved on."
He meant the senior side and that may still remain true. But, Gines, the kids are all right in England. And they ain't just catching up, they've overtaken.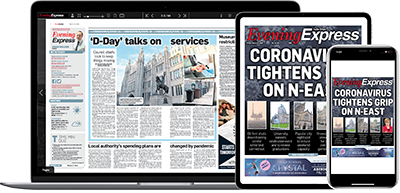 Help support quality local journalism … become a digital subscriber to the Evening Express
For as little as £5.99 a month you can access all of our content, including Premium articles.
Subscribe