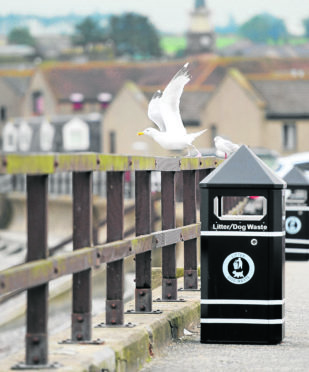 A local authority has asked businesses and residents in a North-east town for a contribution to deal with nuisance seagulls.
Pest controllers could visit Stonehaven later this year to carry out nest and egg removal.
Last year, Aberdeenshire Council arranged for a specialist licensed company to carry out the work after a series of complaints about nuisance gulls in the town from visitors, residents and community groups.
Funding for the scheme, which cost £100 per household last year, was provided by the council and the Kincardine and Mearns area committee.
The council is looking to once again offer the service and has written to businesses and homeowners in Stonehaven town centre asking if they would help cover the costs by contributing £50 each.
A decision to contact businesses and residents was made following discussions with the Stonehaven town centre improvement group.
James Stephen, chairman of the Stonehaven Town Partnership and member of the improvement group, said: "This is a community-backed initiative.
"It was very well-received last year so we wanted to do it again. It is a great shame it can't be paid for again by the council, which has no obligation to do so, but this is the reality we live in regarding funding.
"People don't have to pay and if there isn't an appetite then it won't go ahead. It would be great to see people getting involved to stop nuisance gulls."
A spokesman for Aberdeenshire Council said the success of the scheme last year has led to an increase in demand.
He said: "While the council has no statutory duty to take action against gulls, it does recognise the need to protect communities. However, it cannot do this alone, and everyone has a role to play in preventing problems.
"The letters were issued with the best intentions.
"There is no obligation on property owners to take part, but clearly the more who take part, the more can be done to tackle nuisance gulls."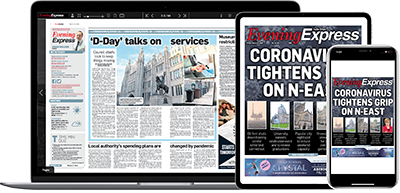 Help support quality local journalism … become a digital subscriber to the Evening Express
For as little as £5.99 a month you can access all of our content, including Premium articles.
Subscribe