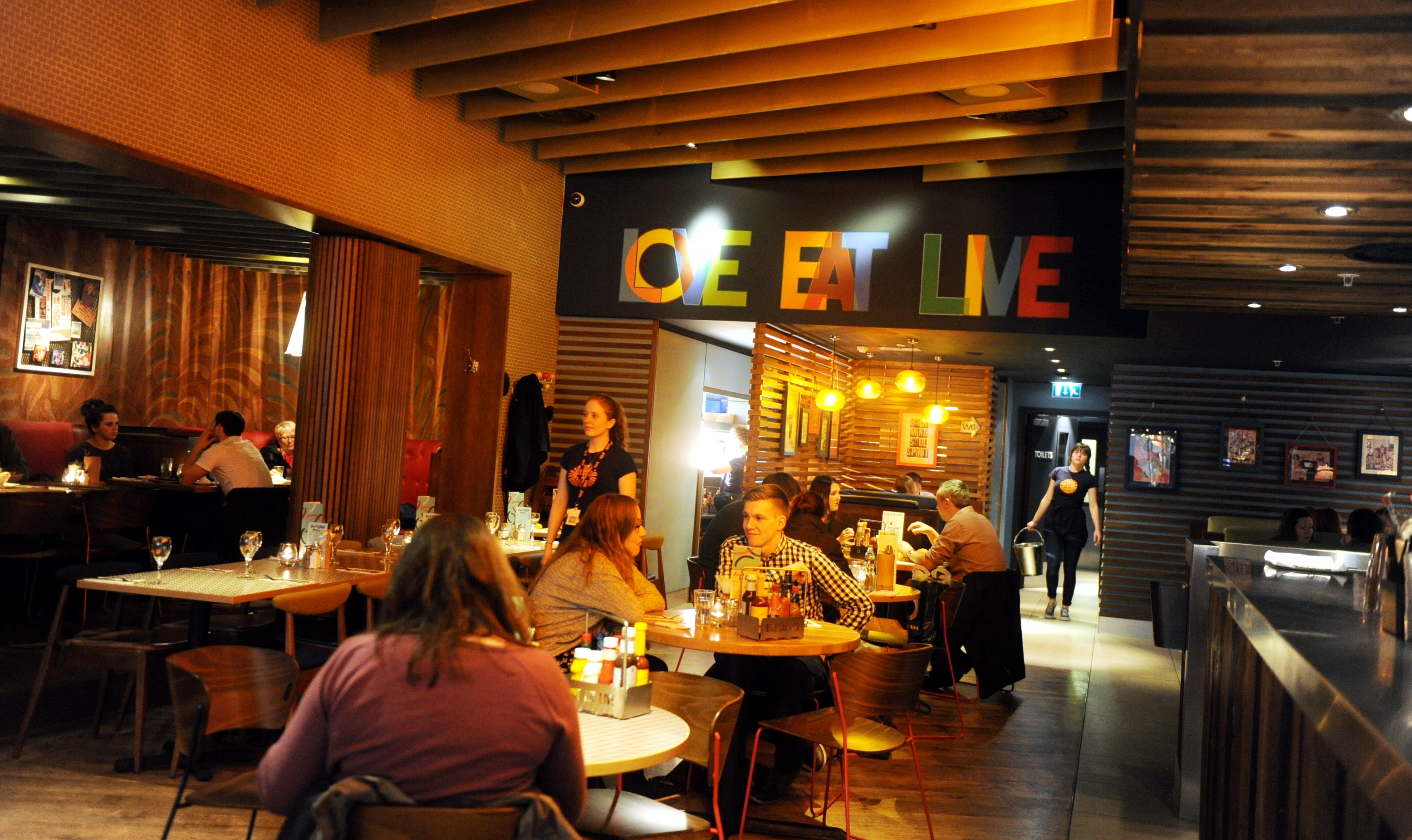 LEFT to my own devices, when I'm just wanting a quick bite to eat I'll often just nip into a fast food place.
The convenience and speed are a big plus, but you always compromise on quality.
But with family visiting, I needed to pick somewhere a little better for a quick lunchtime meal.
So, with just half-an-hour to spare, the four of us grabbed a table in Giraffe and quickly placed our order.
My dad, a big eater, went for the ribs and chicken combo.
My step-mum, by contrast, prefers much smaller dishes, and opted to have the mini mezze starter as a main course.
Rounding off our order, Cheryl went for the grilled chicken club sandwich and I chose the penang-bang chicken salad.
We hadn't made it easy for Giraffe's chefs with a mixture of hot and cold plates, large hearty meals and small finger food portions – would they be able to deliver in our half-an-hour timeframe and could they deliver on quality?
The first plate to arrive was my dad's ribs and chicken.
The large half-rack of ribs was thickly coated in a rich, tangy barbecue sauce. The meat itself was perfectly cooked and tender, with the individual ribs coming away from the rack with the lightest of touches.
The piri-piri quarter chicken lacked the fire he craves, but the sauce, strongly flavoured with garlic and chilli moisture to the slightly dry chicken leg. The breast, in contrast, was moist and flavoursome.
Next to arrive was my step-mum's starter-turned-main and Cheryl's chicken club sandwich.
The bulk of the mezze was made up of falafel and tabbouleh.
Often falafel can be overly greasy and too heavy, but there was no such concern here. The lightly cooked balls of chickpeas were strongly seasoned with middle-eastern spices, the tabbouleh was made up of perfectly cooked bulgur wheat with large amounts of fresh parsley and tomatoes.
A smokey-sweet red pepper relish helped bind the whole dish together.
Cheryl's club sandwich was a sight to behold.
A huge chicken breast stuffed into a lightly toasted ciabatta roll with shredded carrot and earthy beetroot piled on top.
To keep it all moist, a good helping of herby mayonnaise was spread over the roll.
The best bit, however, was the skin-on-fries, salty and crispy but still fluffy inside.
My salad was last to arrive, but only just.
I'll start with the disappointing bits – my noodles were slightly undercooked.
Also, the chicken was cold. With this kind of dish I would prefer the meat to be warm. But the levels of flavour and heat from spice certainly made up for any disappointment.
The salad dressing was exactly what you would hope for in a Thai dish. Spicy with the individual flavours of lime, it had chilli and ginger shining through, providing a great freshness to the dish. Chopped peanuts added an additional texture to the dish.
Giraffe managed to deliver exactly what we hoped for, incredible tasting food all in 30 minutes.
While a little bit more expensive than my typical fast food joint, it was well worth it.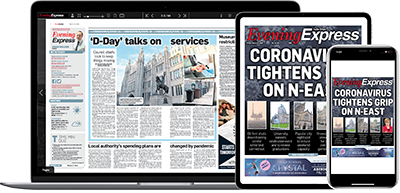 Help support quality local journalism … become a digital subscriber to the Evening Express
For as little as £5.99 a month you can access all of our content, including Premium articles.
Subscribe