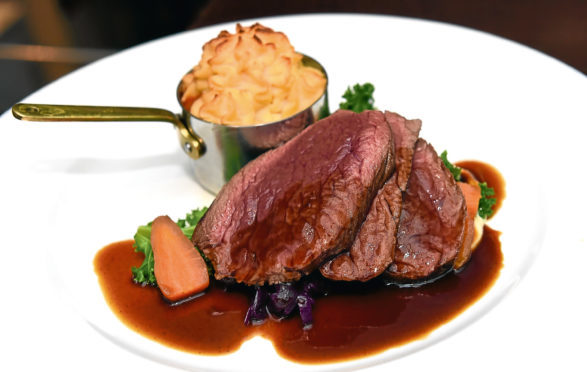 It was after "one of those days" that I just couldn't face rustling something up from the back of my fridge.
As most couples who have been together for a while will know, deciding on where to eat can be a real puzzler, but after my boyfriend suggested No 1 Bar & Grill I was intrigued.
I'd walked along that street before and couldn't recall seeing any restaurants that had caught my eye, but on looking at the menu online … I was sold.
The exterior does little to catch the attention of passers-by and, if I'm honest, I may have walked right past in different circumstances.
However, on heading downstairs into the restaurant I was very pleasantly surprised. The eatery is surprisingly big, with a bar and casual seating area at the front – complete with cosy fireplace – and the dining area stretching to the back.
There were several tables of diners all happily tucking in to their meals and we sat down excited to do the same.
To start we decided to order some bread and oil and Korean-style BBQ chicken wings to share.
For my main, I stuck with my meaty theme and went for the duo of venison, while my boyfriend decided to have the catch of the day.
Bread and oil is something I look forward to at most restaurants, but I did feel that the £3 we were charged may have been a bit steep as the portion was on the smaller side.
However, the chicken wings more than made up for it – made with my favourite Asian flavours such as sesame, garlic and ginger. The wings were juicy yet crunchy with more than enough sauce and sprinkled with extra chilli.
I washed my starter down with a large glass of house red while my boyfriend acted as the designated driver, sticking with a half pint of the Number 1 Ale.
He was pleasantly surprised with the home brew, with a smooth taste and a clean, refreshing palette. Soon enough, my duo of venison arrived – a haunch steak and mini pie, braised red cabbage and apple, juniper jus and parsnip puree.
I was warned when ordering that the venison came served pink, and even still I was surprised by how rare the meat was when it arrived.
The haunch steak was however, as delicious as promised and the accompani-ments truly brought out its rich flavours.
The vegetables were sweet, the mini pie was strong and smoky in flavour but I was won over by the ribbon of truffle running through the parsnip puree.
All elements of the dish worked well together and I finished every morsel.
My boyfriend's catch of the day selection included a pan-fried seabass, broccoli, kale and gnocchi topped with a sauce vierge.
The gnocchi, he said, were deliciously crispy and it seemed he thought I could learn a thing or two about how they were cooked.
The sauce, though simple, he said was all the accompaniment the fresh fish needed and he too cleared his plate.
Having spied the apple tarte tatin when choosing my starter and main, I knew to save room for dessert and we ordered it to share.
Clearly homemade with thin slivers of apple arranged on a pastry base, the tarte was drizzled with a cardamom Anglaise and an apple, golden raisin and cider syrup.
It was a beyond sweet and cinnamon-y delight, full of autumnal flavours, and we both fought over the scraps.
I could eat that dessert again and again, if my waistband would allow such gluttony.
---
What we had
Bread and oil (£3)
Korean-style chicken wings (£5.95)
Duo of venison, haunch steak and mini pie, braised red cabbage and apple, juniper jus and parsnip puree (£18.50)
Catch of the day, pan-fried seabass with broccoli, kale and gnocchi in a sauce vierge (£16.95)
Apple Tarte Tatin, with cardamom anglaise and an apple, golden raisin and cider syrup (£6.95)
How much it cost
£59.50 (including drinks)
What we thought
A sophisticated setting, where the flavours of well-prepared food complemented each other perfectly.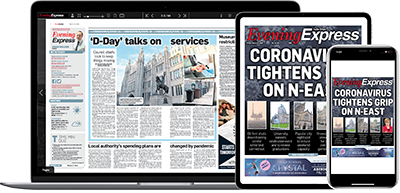 Help support quality local journalism … become a digital subscriber to the Evening Express
For as little as £5.99 a month you can access all of our content, including Premium articles.
Subscribe