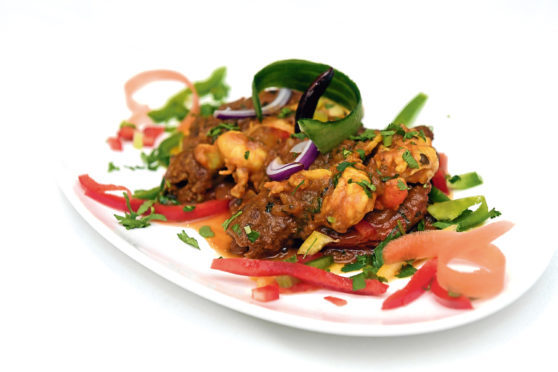 It's funny how you see a thing so many times before you actually "see" it.
Take Nawaabs, for example.
I'm no stranger to this cosy and welcoming eatery on Summer Street, yet it was just on my last visit I clocked the rather fine gentleman used as a logo.
Cue Google and the revelation that a Nawaab was a nobleman or person of high status at the time of the Mogul Empire … and I was off for a scamper through the pages of history.
Well, I would be after dinner, seeing how I wasn't so much after food for thought, but food for my grumbling tummy.
It was the end of detox January, you see and Nawaabs was our "huzzah" treat.
We had booked for early on a Friday and were glad of it, as table after table filled up around us.
We took our time over the menu, mainly as it was about the length of an Imperial declaration and in the end I decided against old favourites so I could try something new.
Like lamb chops for starter in a curry house … who would have thunk it?
As it turned out, it was an inspired choice. Three big meaty cutlets, fresh of the tandoor grill, with a hot and salty rub to ramp up the flavour. There was a fair degree of carving to get the meat of the bone, but it was worth the effort.
Meanwhile, across the table, Mrs B was getting stuck into her shami kebabs, two burger style patties made from minced lamb, shot through with garlic and all manner of spices – including a hefty whack of chilli given the fierce factor.
It was a touch on the dry side, but that was nothing the tamarind dipping sauce couldn't fix.
There was plenty of it, too, given that Mrs B couldn't finish and asked if I could help it. Well it would be rude, not too.
Still, I made sure to leave space for the main courses and my next step into the unknown.
I had decided to have a run at the Nawaabs' royal special … perhaps being subliminally influenced by the nobleman theme of the place.
This was billed simply as a dish with tandoori duck, king prawn and sheek kebab.
It seems that in Nawaabs' they like to indulge in a bit of understatement.
The dish which arrived was heaped high, the tasty morsels hiding beneath a rich tomato-based sauce. I mixed some in with the tender pilau rice for a wee taster of what was to come. What I got was "wow" … a big peppery opening salvo gave way to notes of sharp ginger before the bite of chilli that had me exhaling a "whoa" before relaxing into it. After all, I had asked for the "hot" option. That's what I got.
For all the chilli challenge, it still didn't overwhelm the tasty morsels on the plate. The duck was tender, the king prawn meaty and sweet, while the kebab delivered a yummy depth of spiced lamb flavour.
It all came together in an wonderful arrangement of flavours that had me nearly licking the plate.
Meanwhile, the chicken shahinshaa balti in front of my other half was delivering just as much taste and delight.
Tender meat, with the bite of chickpeas shot through a tangy sauce that was rich in garlic, it got a huge thumbs up. So, too, did our side of tarka saag daal, with glossy, earthy spinach and lentils creating a near stew like dish you could eat on its own with a spoon and count yourself happy.
It was a challenge to finish all of the food presented to us … but we were up to it.
All in all, this was a noble way to bring our month of detoxing to a delicious end.
---
What we had: Shami kebab Tandoori lamb chops, Royal Special Shahinshaa, Balti Pilau rice x2
Price: £49.30 (including drinks)
What we thought: Nawaabs always offers a warm welcome and friendly, efficient service. It's an elegant dining room which keeps a cosy feel whether it's full of couples or large groups on a night out. The menu is extensive featuring some unusual dishes worth exploring. The food itself is a masterclass in all the subtleties and glories of curry cuisine. Worth a visit.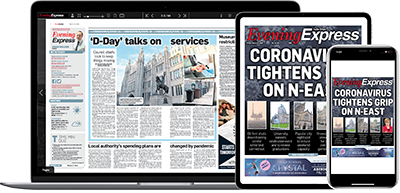 Help support quality local journalism … become a digital subscriber to the Evening Express
For as little as £5.99 a month you can access all of our content, including Premium articles.
Subscribe