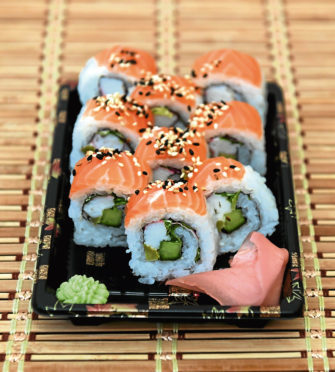 Every time the weekend rolls around I'm in the mood for a dinner treat.
It's the time of the week where I throw my kitchen a look of disdain and peruse menus online.
In the mood for sushi, my boyfriend and I chose Ninja Sushi for its diverse options and rave reviews.
My boyfriend went for the classic California Roll. A king prawn, salmon, cucumber, pickled cucumber roll with a delicious chef-made sauce (£6.50).
I went for what seemed to be the house special, the Ninja Roll.
A salmon, cucumber, avocado, tuna, salmon pate, black masago roe, crisps and chef sauce (£7.80). Both orders came with eight rolls each and were devoured so quickly, one would have guessed a stealthy ninja had swiped them.
The salmon pate was especially delicious with the combination of the black masago roe.
My boyfriend was a particular fan of chef's sauce and I spent the rest of my meal trying to keep his chopsticks off my plate.
What we thought:
Speedy service and a great value for the amount of sushi you get.
How much it cost:
£14.30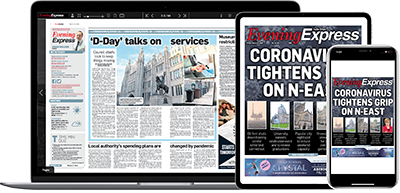 Help support quality local journalism … become a digital subscriber to the Evening Express
For as little as £5.99 a month you can access all of our content, including Premium articles.
Subscribe