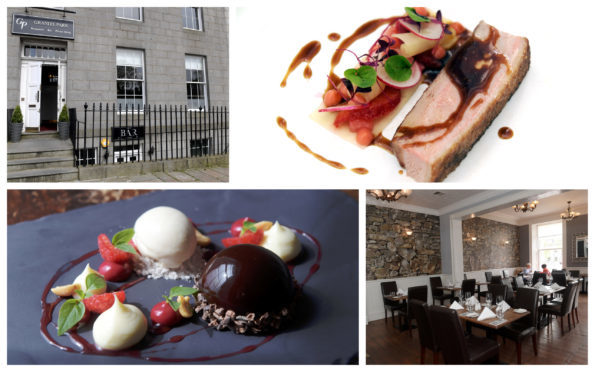 I was in the mood for something out of the ordinary – a combination of different flavours that I wouldn't find in my everyday eatery.
During my research to find flavours that would awaken my taste palate I came across Granite Park.
Pickled watermelon as part of the tea-smoked duck starter?
I had to look no further.
My boyfriend and I booked in advance for a table on Saturday evening and we were lucky we did.
The charming restaurant welcomed us with its friendly staff and sat us in its grey and white main dining room.
At first glance at just the dining room, foodies in the city can be guaranteed they are about to embark in a one-of-a-kind gastronomic experience.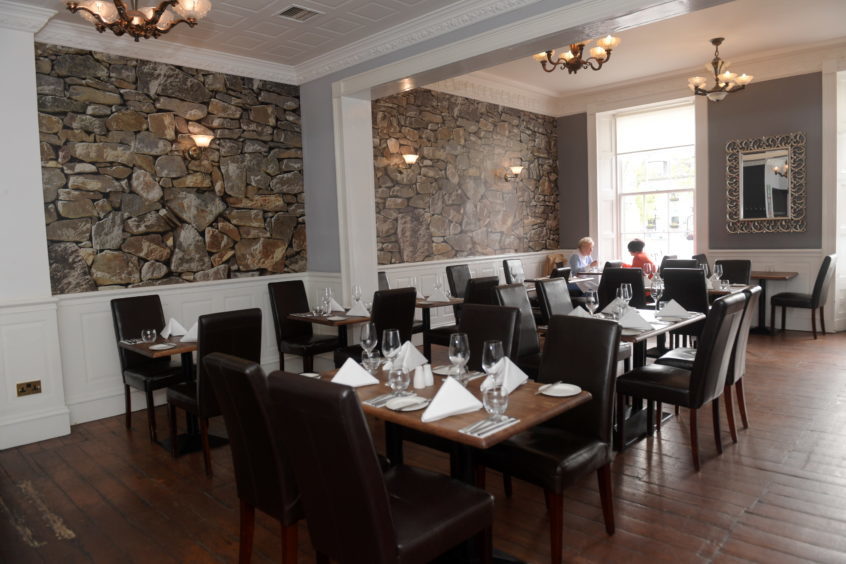 Diners can anticipate that their dishes will receive the same thought and care that went into just the decor of the room.
I went for the large glass of my favourite wine – a Cabernet Sauvignon while my boyfriend chose a pint of Peroni.
While the staff busied themselves preparing our drinks, we took the opportunity to search through the dinner menu.
Once again the tea-smoked duck (£7.95) starter caught my eye. My dining partner chose the smoked ricotta and spinach ravioli (£6.95).
Although there had been a bit of delay in service throughout the evening, our starters arrived beautifully presented.
The moment the plate was placed before me I knew not only would I be feasting for my tastebuds, but our dishes would be a feast for the eyes.
The vibrant colours jumped out at me so that I could hardly wait to take a bite.
My tea-smoked duck featured pieces of bright pickled watermelon, with a zesty compressed cherry, a bed of golden beetroot and thinly sliced breakfast radish.
The duck was soft and had earthy undertones from its tea base which is where the star of the evening – the pickled watermelon – really stole the show.
The sweet yet tangy texture really brought out the rest of the flavours in the duck.
My boyfriend said his ravioli starter definitely had him curious about his main. What culinary journey would we be on next?
For our mains I chose the roasted tomato gnocchi (£17.50), but I knew it would have a hard time following up my starter.
Soft light-red pillows of gnocchi made with home-dried tomato were bathed in a local feta, olive tapenade and basil. It was a mixture of smooth and tangy that had my tastebuds whirring.
The boyfriend's dry aged rump beef (£24.95), arrived wafting its aroma on our table with a commanding presence.
It was accompanied by a bed of pressed potato, a scattering of king oyster mushroom and bone marrow and celeriac puree. He said it was "worth every bite".
I would say the dessert nearly took the title of star dish, but that's because the easiest way to my heart is a dessert. The boyfriend and I shared a peanut butter mousse (£6.95) with a chocolate mirror glaze.
Chocolate and peanut butter – what more could you ask for?
Granite Park not only offered a wide variety of refreshingly "out of the ordinary meals" you can't find in many other city restaurants – it delivered a fine dining experience.
The feasting experience did not begin at the fork-to-mouth moment, but from the second your eyes landed on the bright and thoughtfully presented dishes.
---
What we had
Tea smoked duck
Smoked ricotta and spinach ravioli
Roasted tomato gnochhi
Dry aged rump beef
Peanut butter mousse
How much it cost
£64.30
What we thought
An out of the ordinary dining experience if you're interested in experimenting with different flavour combinations.
The service was a bit slow for our taste, but left room for comfortable conversation to flow. Granite City definitely offers a feast for the eyes and a chance to experience fine dining in the Granite City.
Check it out.
---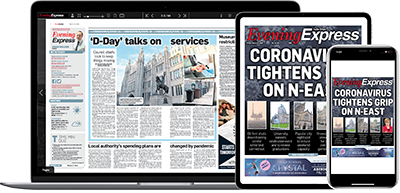 Help support quality local journalism … become a digital subscriber to the Evening Express
For as little as £5.99 a month you can access all of our content, including Premium articles.
Subscribe