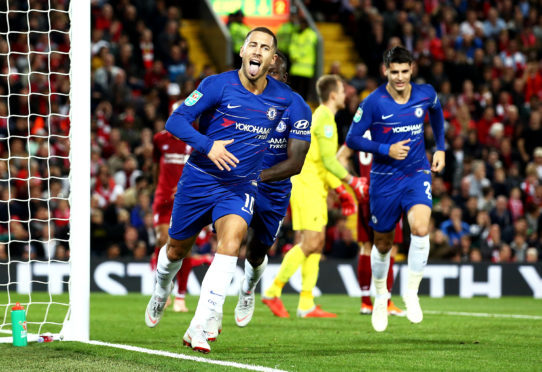 I like Eden Hazard as a footballer. Never met him, though.
Can't tell you whether that impish, laid-back humour we occasionally see, during some of his off-the-pitch encounters with the media, make him as likeable and fun as he seems to be.
What I can tell you is that either he or his agent are well informed.
When Chelsea's Belgian superstar announced the other day that he'd always dreamed of playing for Real Madrid it became more seductive, more sexy to Los Blancos' President Florentino Perez than if he'd scored a hat-trick for Chelsea in a 3-0 win over Liverpool.
Perez, not unreasonably, wants superstar players he's keen on buying to come out and "declare" for him.
It's a price tactic. Great players are hard to prise loose from their employers.
The old strategy, to help the buying club, was "let me go, I don't like it here and that contract I signed last year repulses me!" The Hazard tactic – let's call it that – actually began with Zinedine Zidane. He told Juventus, back in 2001, that his wife hated the Turin climate but that he, personally, dreamed of playing for Madrid.
Much though they hated to lose him, even at a world record price, Juve knew they were beaten.
A year later Brazilian Ronaldo did precisely the same thing during his bitter and unseemly de-coupling from Inter Milan. Fans and the media loved the "let me have my dream, let me play for Madrid".
Florentino, a billionaire businessman, loved the way in which his bargaining position went "up" at the same time as the price went down.
However, occasionally the "I love" sentiment meets the "good tactics" reality and the fusion is sensational.
Cristiano Ronaldo forced Fergie to sell him by repeating to Aberdeen's legendary ex-manager that a true "father-figure" (who'd been at Hampden in 1960 to see Madrid thump Eintracht 7-3) would help him fulfil his "dream".
Much though the Portuguese calculated what Madrid would do for his career, he actually told Fergie the truth.
It had long been a dream to move there. During the year hiatus before CR7 joined Madrid, Barça made him a huge offer to join them instead – he refused.
Gareth Bale was identical. On leaving Spurs he took a call from his international team-mate, Ryan Giggs, who was at Manchester United. Giggs told Bale he'd get better wages and Spurs would get the same price if he'd dump the Madrid move and play at Old Trafford instead.
Bale said: "No – I specifically want to join the world's most successful club."
So Hazard played a shrewd card. If Chelsea want to retain him they'll have to pay even more now. Madrid, conversely, will find it easier to secure him.
The sad fact is that if Neymar chooses to force his way out of PSG and opts for Madrid next then poor old Hazard will get trampled over in Florentino's rush to achieve HIS dream. And then Florentino will be all: "Eden WHO?"
C'est la vie.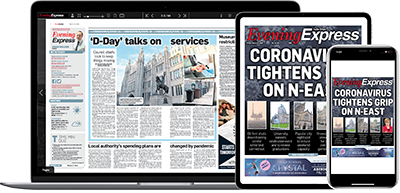 Help support quality local journalism … become a digital subscriber to the Evening Express
For as little as £5.99 a month you can access all of our content, including Premium articles.
Subscribe