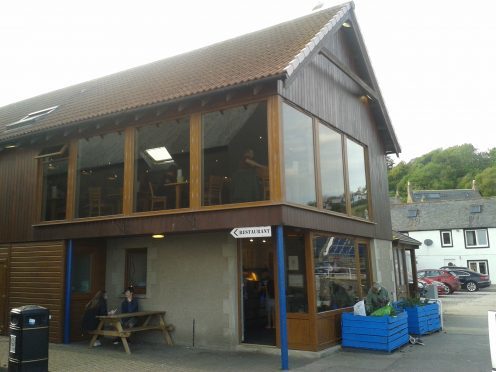 As a dedicated foodie anything out of the ordinary coming into my radar will command my attention.
So when a photo of what looked like a lobster supper popped up on my Facebook feed I thought: "I'll have that."
Cue a trip down the coast to Gourdon and The Quayside, billed as a restaurant and fish bar.
Which means it is a rather intriguing hybrid of chipper on the ground floor and more ambitious restaurant on the first.
You can tell it's ambitious because of dishes like gambas piri piri sitting alongside "chippy faves" – their words – on the menu.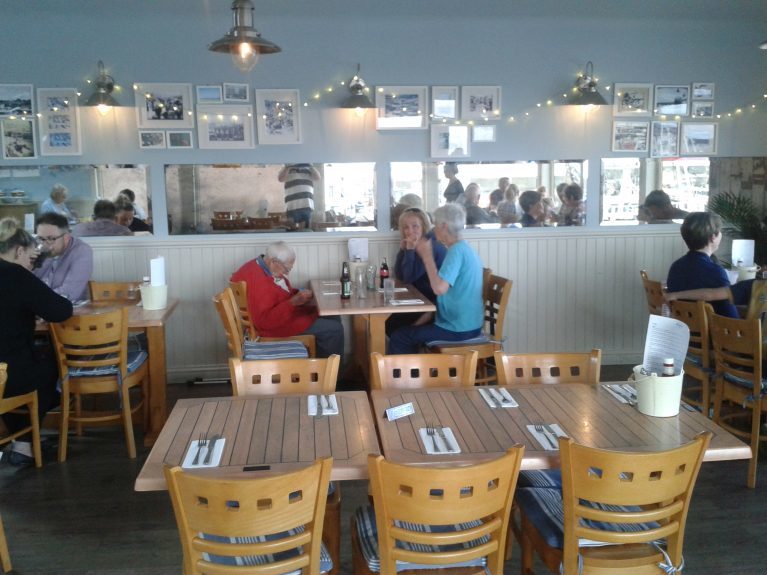 But where The Quayside is clearly stepping out is on its specials – where that grilled lobster was shouting "me … try me!"
First things first, though. Starters.
As a recent convert to fishy things, Mrs B is now a huge fan of Cullen skink.
Which is good because it's always a benchmark for the quality of a kitchen.
In the case of The Quayside that bar is set high.
It was full of the freshest fish and tenderest potato in a mellow broth far from the creamy, cloying concoction of some skinks.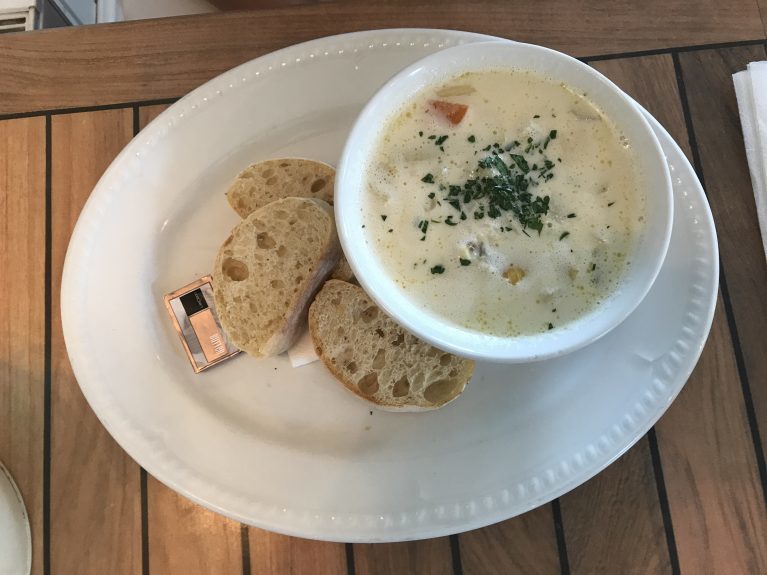 Meanwhile, I was on my bistro/chip shop fusion of Stornoway black pudding fritters.
There were three half moon nuggets of that earthy island treat, wrapped in batter that gave crunch but mercifully little grease.
A wee pot of spiced chutney gave it a zing.
Dishes cleared away from our opening salvo, we had time to enjoy the surrounds and sip on our drinks (good beer selection alert).
The Quayside is a light loft with massive windows looking out over the harbour and on to the sea.
On a bright and sunny evening, it is just the most delightful spot, with boats bobbing in the dock and waves crashing further out.
After a bit of longeur – forgivable on a busy night – the mains arrived.
Mrs B's hot smoked salmon salad was a huge bowl of food, with plenty of smoked fish.
Perfectly smoked fish at that, with a real wood smoke note that spoke of freshness and craft.
Little wonder, really, given it came from the smokehouse two buildings down from the Quayside.
A minor quibble would be the salad could have stood more work.
Lots of leaves, spring onion and cucumber, but maybe some tomato and peppers would have added interest.
Now, the raison d'etre of our visit. That grilled lobster.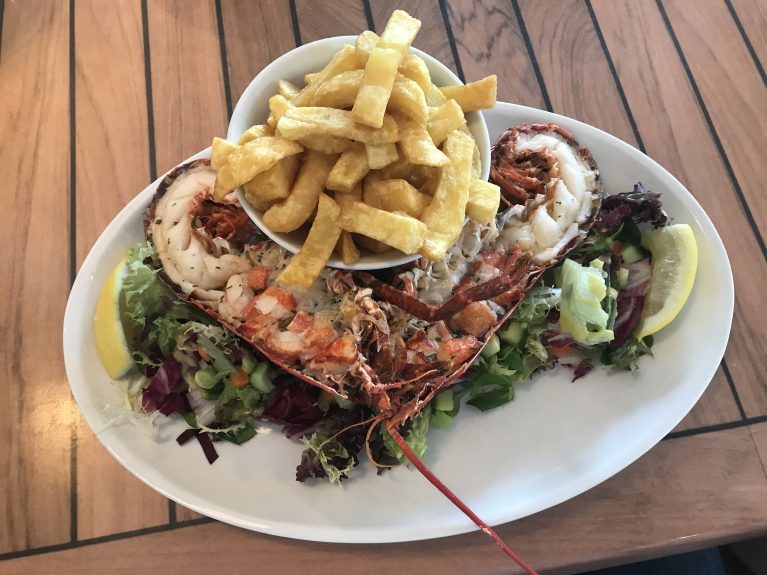 It arrived with a flourish, split in half and a bowl of chips as a crowning glory, all resting on a bed of salad.
The lobster was sublime, sweet tail meat perfectly cooked, while the claw meat was nestling in the hollowed out shell to save the mess and waste of cracking it yourself.
Delicate and light it was divine.
More so when I was told it was caught by a wee 82-year-old mannie from Catterline who still takes his boat out – except on rough days to keep his wife happy.
You've got to love local food that comes with a yarn.
It should, at this point, be pointed out the lobster checked in at £26.95.
That gave me pause but then I figured it's worth the price for a delicacy caught off our own shores by a man who has plied his trade all his long life.
Besides, I now have bragging rights about eating a lobster supper.
This was one of those rare evenings when everything falls into place.
A foodie adventure, a sunny summer's night, great food served by lovely people. Try it.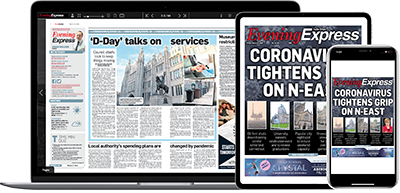 Help support quality local journalism … become a digital subscriber to the Evening Express
For as little as £5.99 a month you can access all of our content, including Premium articles.
Subscribe