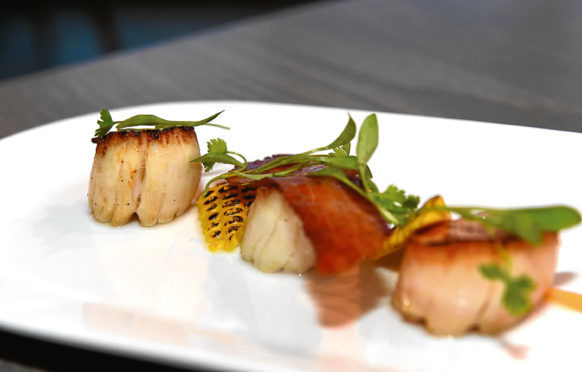 Admittedly, I'm not the biggest fan of fish so taking a trip to The Silver Darling may seem an unusual choice.
However, I'm always keen to expand my taste buds' horizons and mature my palate a little.
My boyfriend and I were celebrating an anniversary and thought our time together deserved something altogether fancier than noodles out of a box on the couch, and I thought of The Silver Darling.
A tad pricier than we could afford on a weekly basis, the newly-renovated restaurant offered us a chance to enjoy a meal in elegant surroundings.
We took a taxi to the restaurant and I was immediately struck by how beautifully it was decorated.
Against the backdrop of a dark harbourside, the lights added a real sense of ambience and cosiness to the restaurant.
A large chalkboard denoted what fish had been caught that day, and assured us that we were in for a deliciously fresh treat.
Using our limited knowledge of wine, we decided to go for a bottle of white wine to pair with the clean, crisp flavours of white fish.
The menu offered seafood for the adventurous – mussels and oysters – as well as poultry and vegetarian dishes for non-fish eaters.
My boyfriend and I decided to share a starter, not wanting to spoil our appetite for the main event. I decided to dip my toe into fishier waters by starting with the seared Shetland scallops, which were served with butternut squash, charred corn and a pancetta crisp.
The plate was artistically set up to frame the three plump scallops, which had a pleasant texture and delicate taste.
It was a small portion to share, as forewarned by the waitress, but it acted as the perfect amuse-bouche before our main course.
We paired the scallops with a portion of the warm baked bread with seaweed butter.
It was pleasant, but as a fan of saltier flavours, I feel it could have had a stronger seaweed taste.
I couldn't resist the North Sea battered haddock and chips for my main – I knew it was bound to be of the highest quality and would likely spoil less fancy fish and chips for me for life.
I was right – the fish was deliciously flaky in a pleasingly non-greasy batter.
The 'crushed' peas accoutrement was a beautifully vivid green – a delightful change from the usual mush you find in polystyrene cups. This was fish and chips … but on another level, and I finished every last bite.
Luckily for me, sharing wasn't necessary as my boyfriend was as equally pleased with his pan seared fillet of sea bass, which came with boiled new potatoes, fennel salad, roasted vine tomatoes and salsa verde.
As a more seasoned fish-eater, he promised that he could definitely taste the difference of having a really fresh piece of fish.
Surprisingly, we both still had room for dessert after our feast and agreed to peruse the sweet menu.
My eye was immediately drawn to the orange and rosemary creme brulee, which came with a black pepper shortbread, and we agreed to share. It was a delicious creme brulee but, once more, I would have enjoyed even more of a savoury, rosemary twist to give the dessert an extra dimension.
As we finished the last of our wine, and our waitress offered to arrange a taxi, we wondered why we hadn't visited this pearl of a restaurant before.
What we ate
Baked bread and seared scallops
Haddock and chips
Fillet of seabass
Orange and rosemary creme brulee
Bottle of Sauvignon Blanc
How much it cost
What we thought
The Silver Darling is a great spot to celebrate a special occasion. The service was attentive without being overbearing and calling us a taxi at the end of our meal was a nice touch.
The restaurant design is elegant with excellent views across the harbour. The food is of a very high standard, making this a gem of a restaurant.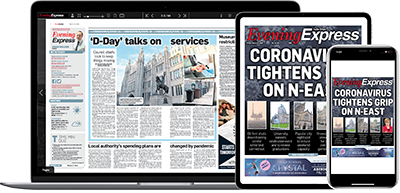 Help support quality local journalism … become a digital subscriber to the Evening Express
For as little as £5.99 a month you can access all of our content, including Premium articles.
Subscribe