If, like me, you're a newbie to this tucked away curry place here's some top advice. Yes, it really is in the Langdykes pub.
That had me puzzled and lost until I figured it out and was welcomed by a friendly chap with a huge bag of food.
Driving home was a trial too … the aromas were mouthwatering. And so it turned out was the food itself.
Mrs B tucked happily into a hearty pile of chicken pakora (zingy and grease free) while I devoured my meaty shish kebab that carried a fine fiery kick.
The heat level didn't diminish with my choice of main course – lamb achari. The meat was so tender you could mash it with a fork, while the sauce was a delight of ginger, garlic and tomato shot through with sharp pickles to give it a real lift.
On the other side of the table, the green burnt chicken was given a huge thumbs up, with lashings of spinach adding a creamy texture and delightfully fresh taste. With a garlic naan and pilau to share, this was a feast worth seeking out.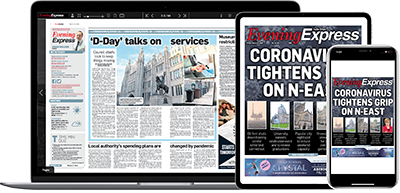 Help support quality local journalism … become a digital subscriber to the Evening Express
For as little as £5.99 a month you can access all of our content, including Premium articles.
Subscribe