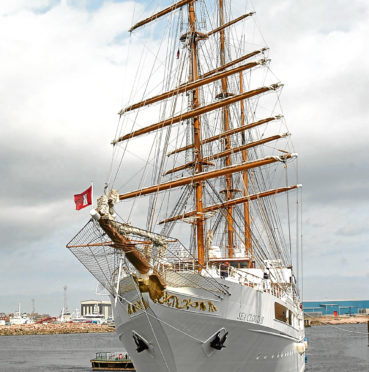 An impressive cruise ship will return to a north-east port this summer as efforts continue to complete a £50 million redevelopment.
The Sea Cloud II docked at Peterhead last year, having made regular trips to the Blue Toon over the previous 10 years.
The ship, which has 23 sails stretching to a combined 32,000sq ft and is the sister to the historic Sea Cloud which served on US armed forces' operations during the Second World War, is scheduled to arrive in July.
She is valued at £31 million and can carry up to 100 passengers.
She is the only cruiser to have signalled an intention to visit the north-east this summer so far, but Peterhead harbour has already announced that several five-star boats will be making use of its facilities next year.
John Forman, the port's harbourmaster, said: "We are pleased to confirm that Sea Cloud II will be docking in Peterhead on Wednesday July 25.
"It is normally the case that cruise ship bookings are made at least a year in advance, but while berthing itself has not been affected, we did advise ship operators of our ongoing developments at the port.
"It  may be we will have further visits this year should ships' itineraries change."
Peterhead harbour is currently in the process of deepening the port to allow for bigger ships to use the facilities of the town.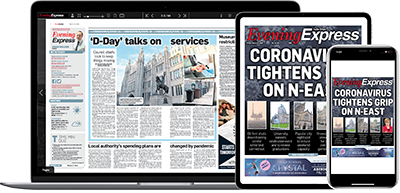 Help support quality local journalism … become a digital subscriber to the Evening Express
For as little as £5.99 a month you can access all of our content, including Premium articles.
Subscribe