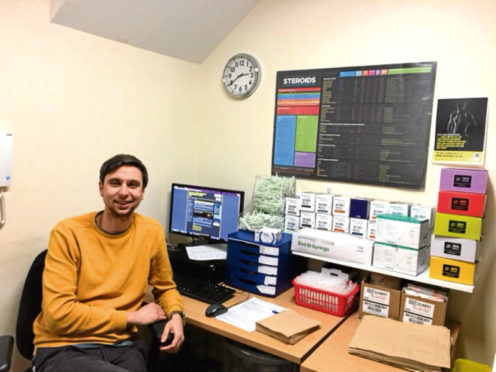 A new service to support those affected by steroid use has been launched.
Substance misuse charity Alcohol and Drugs Action (ADA) has opened the Image and Performance Enhancing Drugs (IPED) support service in Aberdeen.
Finlay Colville, substance use worker at the charity, said: "At Alcohol and Drugs Action we provide harm reduction information and education for anyone considering the use of, or currently using IPEDs. This includes safer injecting advice and equipment, discussion regarding the potential harm associated with the use of IPEDs and signposting to relevant health services where appropriate."
ADA's new service comes after statistics from needle and syringe programmes across the UK suggested the use of IPEDs is increasing.
The charity saw 266 individuals accessing its services in relation to steroid use in 2014/15, this increased to 285 the following year, but has fallen to 237 for 2016/17. Among the main motivations which prompt people to use steroids are to gain muscle, get stronger or lose fat.
Finlay said: "The service should be successful, I think people will engage with it.
"Those who want to use IPEDs and those using it will want to find out information and reduce the risks and harm of their actions."
IPEDs side effects include hormone imbalances, high blood pressure or low mood.
Among females, steroids increase the risk of potentially permanent physical effects such as the development of male characteristics – deepening of the voice and abnormal hair growth.
ADA's steroid users support service will be open every second Tuesday at the charity's Hadden Street base, from 5.30 until 7.30pm.
To contact the charity call 01224 594700.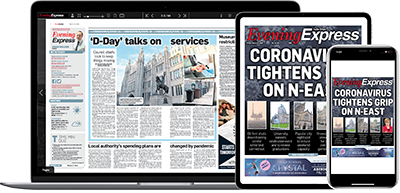 Help support quality local journalism … become a digital subscriber to the Evening Express
For as little as £5.99 a month you can access all of our content, including Premium articles.
Subscribe