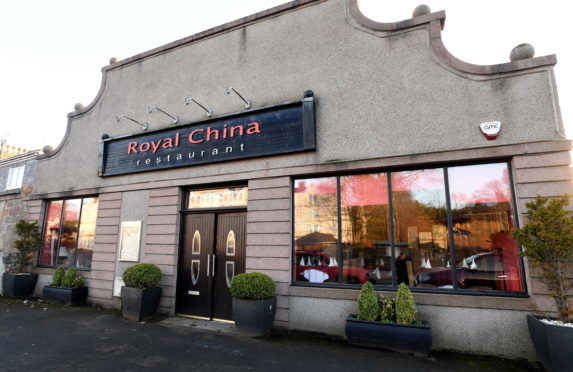 By far one of the best thing about living in the city centre is you can take your pick of great restaurants.
So for me, (or my other half who was behind the wheel) to drive eight miles to Peterculter for dinner – well, its going to have to be worth the trip.
A young member of the family has recently developed an avid interest in Asian culture and its food.
And because I am a major foodie I wanted to treat him … sample a few of the delights of Asian cuisine.
I felt safe in the knowledge a trip to the well-established Royal China would be a good start to his food education.
Plus, I'd already heard about the midweek banquet special at £18 per head.
The restaurant draws a mix of clientele and we found ourselves with a window seat at a round table – which I find so much more sociable than rectangle ones.
Less impressive was the fact the background music – which helped smooth the chatter – only came on halfway through the starter rather than greeting diners.
Hushed tone conversation has never been to my liking, nor plastic flowers. I don't think they send out the right message.
However, if the table decoration was less than authentic, I'm happy to report that the food is very much the real deal.
My stepson agreed to share banquet A with me while my husband picked a vegetarian dish of quick-fried broccoli.
All the favourites were on offer in our banquet choice: spare ribs, chicken satay skewers, seaweed and crispy pancakes rolls are starters.
The ribs had plenty of meat and were succulent, while the crunchy seaweed had us all minding our manners as we politely vied for the last spoon.
The portion size was just right – generous, but not so much that it left no room for what was coming next.
After a pause for crispy aromatic duck, it was on to the mains, which included sweet and sour chicken, lemon chicken and Szechuan beef.
Now, while I remain a fan of the latter, I couldn't help eye up the shredded chilli beef offering which was available on banquet B.
A quick chat with our helpful waitress, and hey presto, she happily swapped the two. The boy was going to get to sample one of my personal favourite Chinese dishes after all.
Everything you'd look for in a Chinese meal was here: the contrasting flavours (sweet and piquant), textures (batter and glutinous sauces) and colours.
The banquet came with chef's special fried rice which had both duck and prawn.
Fried noodles with bean sprouts were also included and I can honestly say they were the best noodles I've tasted.
Far from being a bland, limp accompaniment to the main course, these crunchy noodles had real character and depth all of their own.
Another dish to gain full marks was the lemon chicken dish. Crispy on the outside, moist on the inside.
We particularly enjoyed the light consistency of the lemon sauce.
The wine –a serviceable house red – isn't cheap at £4.40 a glass, but gorgeous Chinese tea is just £1.20 a pot. My stepson got through two. My husband rounded his meal off with a coffee.
We left with full bellies, happy and content.
As for the loon?
He loved it all … especially his doggie bag and he thought The Royal China deserved a gold star – as indeed did we!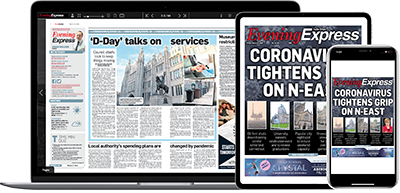 Help support quality local journalism … become a digital subscriber to the Evening Express
For as little as £5.99 a month you can access all of our content, including Premium articles.
Subscribe