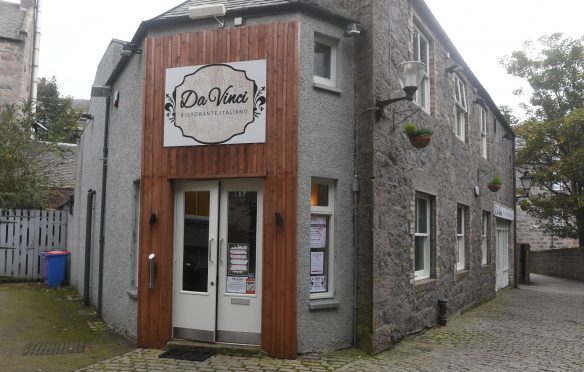 Italian is a popular choice in Aberdeen, but it is often hard to know if the spaghetti Bolognese you're digging into has been tailored to a British palette.
There's a time and a place for a greasy pizza, but sometimes it can feel that Scotland is straying further and further away from authentic Italian cuisine.
Hankering for something genuine and cooked with love, my friend and I headed to the newly-opened Da Vinci restaurant.
Opened by Tuscan couple Elena and Christian, the Da Vinci website states "we have great respect for the food that we eat, we like our food tasty and made from fresh, local ingredients".
The pair visited Aberdeen on a holiday from Florence and decided to move here permanently and share their love for food by opening a restaurant.
We arrived at the cosy spot and were immediately greeted by Elena. She beamed at us and invited us in as if we were family. So far, so Italian.
We were the only diners at 6.30pm but, soon enough, large parties came in and added a chatty ambience to the dining room.
As the restaurant is awaiting an alcohol licence, we had brought our own bottle of wine and as we sipped we perused the menu.
A petite menu seemed promising, it was clear that all vegetables were in season and the dishes were clean and uncomplicated.
For my starter, I chose the pea and mint flan – a flavour combination that I love, although I was intrigued by the idea of the classic duo in a savoury custard.
My friend chose the fried dough with Italian proscuitto.
For my main, I chose the mushroom and truffle tagliatelle while my dining partner decided on the classic lasagna al ragu.
My starter came in no time at all, and I was immediately struck by the presentation.
My flan was a vibrant green and was set on a base of cheese sauce, set off with a Parmesan crisp.
It was unlike anything I'd had before, light in texture yet deep with flavour – delicious.
My friend's dough balls were also a tasty start to the meal, crispy on the outside yet soft in the middle, seasoned well with sea salt.
We cleared our plates and waited impatiently for our mains.
The restaurant was now full and I was glad I'd had the forethought to book a table on this busy Friday night.
My main arrived and the smell of truffles was enough to make my mouth water.
My tagliatelle dish was simple but very well done – creamy al-dente pasta, with small bites of mushroom and a delicious truffle sauce.
The portion was perfect and left me feeling satisfied but not overly full.
My friend decreed her lasagna to be delicious, having a deep and rich ragu sauce layered with fresh, al-dente pasta sheets.
It truly felt as though we were experiencing a slice of authentic Italian food – simple dishes and quality ingredients served with a genuine smile.
As we nursed our full stomachs, Elena offered us a serving of traditional Limoncello.
The chilled shot turned out to be the best Limoncello I've ever tasted – clearly homemade with zesty lemon flavours in a strong, clear vodka.
A perfect ending – delizioso!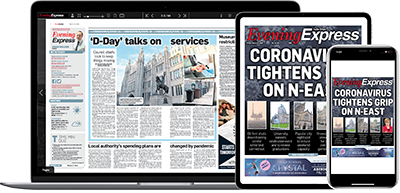 Help support quality local journalism … become a digital subscriber to the Evening Express
For as little as £5.99 a month you can access all of our content, including Premium articles.
Subscribe