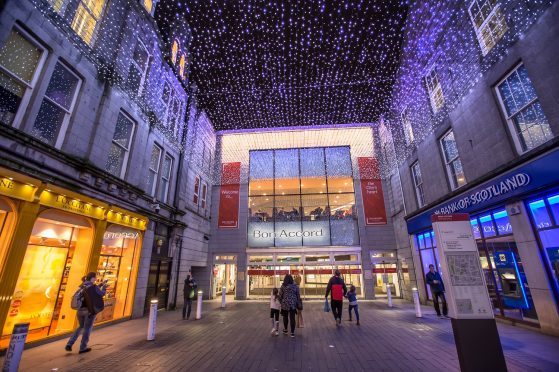 An Aberdeen shopping centre is bringing a touch of sparkle to the city centre.
Bon Accord has switched on its new outdoor ceiling of light, the first of its kind in Aberdeen.
The 540 square meters of glowing LEDs will hang across Upperkirkgate from today until March, providing a canopy to help shoppers get into the Christmas spirit and brighten the dark winter nights.
Bon Accord centre manager Craig Stevenson said: "We are extremely excited about our new striking lighting display, as we believe it will attract visitors into the city, providing them with a stunning backdrop and making their walk around the area that little bit more special.
"Organisations across Aberdeen are working together to continually make our city even better, and this is one of the many ways we're investing to support this mission.
"We have been working on a number of projects to 'light up the city', and this marks the beginning of our exciting plans, including our Christmas activity and new external signage and branding – which will visually enhance the centre and will be in place over the coming months."
Aberdeen Inspired welcomed the new lighting feature, which is helping to contribute to the overall appearance of the city and will help to attract visitors to the city centre.
Adrian Watson, chief executive of Aberdeen Inspired, said: "The spectacular canopy of lights will bring a welcome splash of colour to this part of the city centre and will light up the way to Aberdeen's Christmas Village which will open on Broad Street next month.
"The new lighting between the two centres will go a long way to encourage footfall to the area in addition to the incentive of £1 parking after 6pm. It will also have a positive knock-on effect on the area by making it an attractive destination for Christmas shoppers."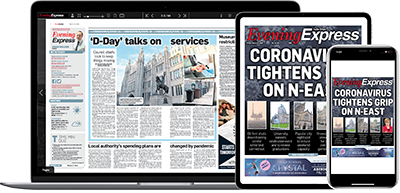 Help support quality local journalism … become a digital subscriber to the Evening Express
For as little as £5.99 a month you can access all of our content, including Premium articles.
Subscribe