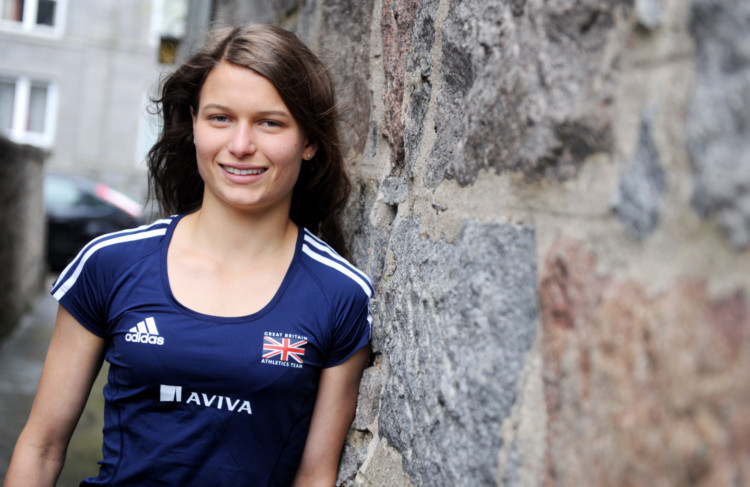 Aberdeen's 400m star Zoey Clark is confident she can return from Australia's Gold Coast with two more major championship medals.
The 23-year-old became a household name in the North-east last summer when she returned from the IAAF World Athletics Championships in London with a silver medal from the 4x400m relay.
The British 400m champion has predictably been selected to run for Team Scotland at April's Commonwealth Games in both events, and likes her chances.
She returned from last weekend's British indoors with second place behind fellow Scot Eilidh Doyle and a new indoor personal best of 52:12.
Both athletes will now head to the world indoors around a week before the trip to Oz for a Games glowing with optimism.
Clark said: "I'm super confident.
"Even with my own run (at the British indoors) I was happy with my time.
"It's quite funny, because Eilidh (Doyle) did say to me on the podium: 'This looks good for our Commonwealth Games team'.
"It is a really good team, it's really strong and we've got a good chance."
Team Scotland's 4x400m team will be made up of Clark, Doyle, Stonehaven's Kelsey Stewart and Kirsten McAslan.
Team GB's remarkable silver at the London Stadium in July saw Doyle and Clark team up with Emily Diamond and Laviai Nielsen to run 3:25:60 – a time just over two seconds off Jamaica's Commonwealth Games winning mark at Glasgow in 2014.
So does Clark think her two young Scots team-mates will combine with Doyle and herself to record an equally impressive time?
Clark said: "It's difficult to tell because we're not necessarily sure how everyone's form is, because not everyone has raced yet.
"We will be a little bit off, that's inevitable. I know me and Eilidh are in really good shape and, if the girls are in good shape, we can get as close to that as Scotland ever can, really.
"I think we will potentially be challenging for a Scottish record (currently 3:30:91 from the Delhi Commonwealths in 2010).
"For the relay team, the aim is definitely to come back with a medal, because it's a very good team and it's one of the best chances we've had.
"It's difficult to say who the main challengers are to that. Jamaica will be there, but they might not take the strongest team.
"They'd probably be the favourites depending on who's there.
"Australia, with a home games, they'll probably have quite a good team.
"It really does depend on who they take – it's the other side of the world for a lot of people, so they may or may not take their strongest team."
Clark obviously has individual ambitions for down under and, with her best 400m time of 51:81 just over a second slower than Jamaican Stephanie McPherson's gold medal time at Glasgow 2014, there's plenty to be hopeful for.
She said: "It does give me confidence. I'm quite a good racer.
"If I'm in the race and I can see the person, hopefully that will pull me on and hopefully I can take some time off there (of her personal best) and challenge for a medal."
Much like her fellow Aberdeen Sports Village-based athlete Stewart, April's "Commies" have meant Clark's training this year has had to be drastically different to her normal winter programme.
Designed with her coach Eddie McKenna, her training sessions are set to get her to her peak by the time she flies out on March 15 – a condition she'd usually try to be in by the summer.
Clark, whose family are holidaying in Australia around the Games and will watch her race, said: "I took up running the year the sports village opened, so it's always been there. I've been very lucky in that I've always had it.
"That's where I do all my training.
"My coach is based in Aberdeen. Because my indoor results have been good we have a plan so I should peak, hopefully, at the Commonwealth Games.
"Nothing's different this time around (from last year's success), it's just the same procedure we already know works for us and seeing it through.
"Because the Games are so early (in the year), we don't usually do so much speed work right now.
"I feel like some of my speed, although it's better than it usually is at this time of year, it's not where I'd want it to be for a major competition like this. Because we've got another month, hopefully the plan will sort it out before then.
"I've not done as much endurance as I'd normally do, but we're kind of relying on my years of doing 400m to make sure that endurance is still there."
Peak performance for a 400m runner is not just speed – it's an ability to hold this velocity for a whole lap of the track.
It requires the mental strength to withstand a screaming build-up of lactic acid in the legs.
Clark requires an intense schedule to get herself competition ready.
She said: "I'm in a competition-phase just now. But my training will typically consist of three track sessions per week, usually done in the evening.
"I'll do two gym sessions, a pool session, I'll do a bike session and I'll fit in some auxiliary work – that could be yoga or mobility work or circuits to strengthen – in between all of those things.
"It kind of depends on where I am in my phase, if I've got competitions coming up.
"My track sessions are kind of a mixture between short-speed and long-speed sessions.
"That could be anything from 20 metres on blocks inside or multiple 300s or something inside. But we'll usually do some short-speed and long-speed each week and something a bit slower, as more of a recovery session.
"I have a specialised gym programme. While we do have some Olympic weights in it, a lot of it's based on my physio profile – which identifies certain weaknesses I have.
"While I do have the generic lifting, a lot of it will be tailored to building strength in areas where I need to.
"They're not specific exercises and some are almost made up to get specific muscle groups."
On top of all this, Clark is still adapting to the life of a full-time athlete, despite possessing a first-class honours degree in chemical engineering.
Not one to eat by numbers, she spends her downtime fuelling her body and dreaming of medals come April.
She said: "My eating is just intuitive.
"I've never been strict with my diet – I know what I should and shouldn't eat.
"I am quite healthy with what I'm eating, but I've never calorie-counted or anything along those lines.
"I know what my body needs to fuel it and I know I feel better when I eat good things, so that's generally where I sit with my food.
"Typically I'll have some kind of light session in the morning and a session in the evening, so I'll have time in the afternoon to fill.
"This sounds ridiculous, but I have so much admin to do, especially at the moment.
"I spent the first three hours of my day on my e-mails replying to stuff, so it does pile up a bit.
"Apart from that it's all about recovering well.
"I'm trying to master napping between sessions, so I'm really ready to go and give it my all in every session I do."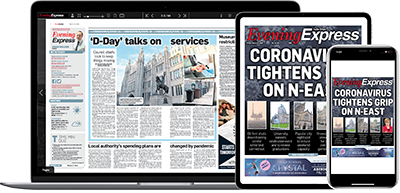 Help support quality local journalism … become a digital subscriber to the Evening Express
For as little as £5.99 a month you can access all of our content, including Premium articles.
Subscribe