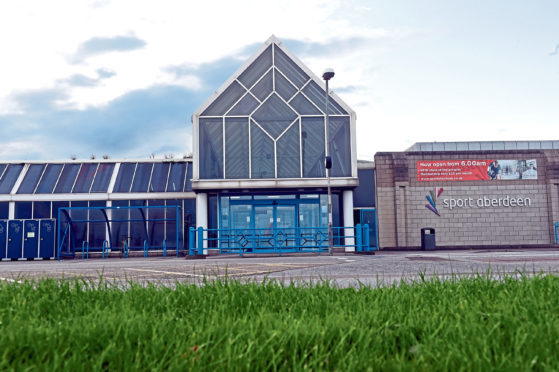 Newly-crowned Wrestlezone Undisputed champion Rudo Lightning has confirmed he will defend his title at Aberdeen Anarchy against Damien – if officials meet a number of stipulations.
Rudo secured the Regal Rumble title and then controversially followed that up by adding the Undisputed belt at the Northern Hotel.
Having triumphed in the rumble, Rudo invited Damien into the ring to "shake his hand".
Victory in the 25-man event secured a clash with The Revolutionary for his Undisputed Championship gold at Aberdeen Anarchy at the Beach Leisure Centre on Saturday April 13.
However, Rudo sucker-punched reigning champ Damien by viciously hitting him with his Regal Rumble trophy.
Damien then accepted a challenge to fight for his title immediately that night but, still injured from Rudo's attack, lost his Undisputed Championship belt.
Glasgow-based Rudo, who has won titles within Insane Championship Wrestling, is ready to give Damien a chance to reclaim his belt next month, but the title shot will be on his terms.
Rudo said: "I will give Damien his title shot if Wrestlezone meet a number of my demands, which will be revealed in due course.
"But we are looking at things such as my own referee.
"I will be at Aberdeen Anarchy and I'm bringing my title, but we need to talk first."
In an explosive and unpredictable Regal Rumble, Rudo secured a remarkable double.
Damien was only scheduled to fight in a tag team match but was manipulated by Rudo into putting the prestigious belt on the line.
Rudo said: "Damien is angry, I get it. He walked into the Regal Rumble a champion.
"He didn't even have a title match and left with nothing, while I left with absolutely everything.
"Who could write this story?
"I walk into the Regal Rumble and these people didn't even know who I was.
"A mere 20 minutes later I leave not only the Regal Rumble winner but also as the Wrestlezone Undisputed champion.
"Now Damien wants a rematch at Aberdeen Anarchy.
"I am excited about the prospect of walking into Aberdeen Anarchy as the defending Undisputed champion when my opponent is a guy it took me two minutes to beat at the Regal Rumble."
Damien is determined to reclaim the belt he won back off Shawn Johnson at Aberdeen Anarchy at the Beach Ballroom in September.
He said: "This match is still going to happen regardless of whether I hold the championship or he does.
"At Aberdeen Anarchy I take back what is mine."
At Aberdeen Anarchy, Zach Dynamite will face WWE legend Pac (formerly Neville).
Crusher Craib will collide with Lionheart and Bingo Ballance in a triple-threat match.
Aberdeen Anarchy will also host a steel cage match as the Kings of Catch will defend the Tag Team Titles against Scotty Swift and Johnny Lions, and William Sterling and Blue Thunder.