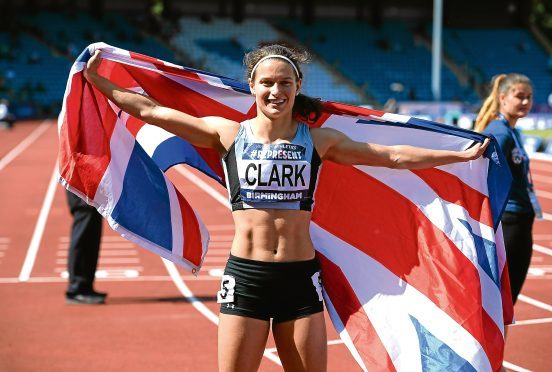 Aberdeen AAC's Zoey Clark is preparing to fly out to Florida to continue her preparations for the Commonwealth Games.
The British 400m champion has been selected for the individual one-lap event at Gold Coast in April. But she's also included along with clubmate Kelsey Stewart in what appears to be a strong Scotland relay squad.
Although the bulk of Clark's training will be done at Aberdeen Sports Village, the 23-year-old is looking forward to spending a few weeks in the sunshine this month.
She said: "I'll be mostly based here but I'm going to Clermont in Florida for three weeks.
"I was there three years ago so I know the set-up and the weather should be good, certainly better than at home.
"That will allow me to get sharp ahead of the indoor competitions I plan to do, and I'm looking forward to it."
Clark is particularly excited about Scotland's prospects in the 4x400m relay at Gold Coast.
She said: "I am thrilled we have a relay squad.
"It's something we pushed for and I'm glad it's happening as I believe we have a definite chance of a medal."
The Aberdonian, who was part of Great Britain's silver medal-winning 4x400m relay team at this summer's London world championships, is also looking forward to the individual 400m event with justifiable optimism.
She said: "I am going there with the aim of getting to the final and after that, anything can happen. But the main target is to make the final."
Clark is also planning a busy indoor season this winter as part of her programme to hit peak form in April.
She said: "I might open the indoor season by doing the 200m at the Scottish championships. Then I'm thinking about a 400m somewhere in Europe before tackling the British championships.
"If everything goes well there I'll hopefully be doing the individual 400m and the relay at the world indoor champs in Birmingham.
"We'll be heading to Australia in mid-March and I think there are a few races planned in Brisbane before the Games. These will be important as I certainly wouldn't want to be doing my first outdoor race of the year at the Games themselves."