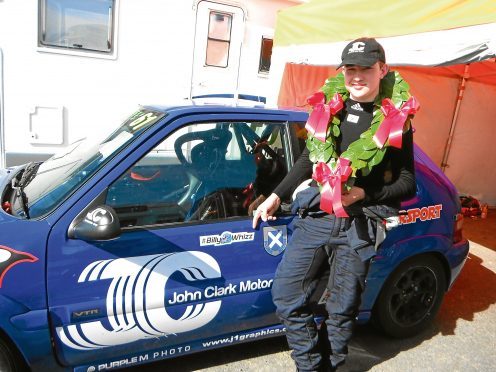 This year is set to be another exciting one for Turriff racing driver Gordon Mutch.
The 15-year-old from the North-east is taking on a new challenge in 2018.
After a successful first year racing cars in 2017, where he finished fourth in the British Junior Saloon Car Championship, Gordon is stepping up to race in the Ginetta GT5 Challenge.
The series is widely recognised as a breeding ground for future professional drivers.
It features seven race weekends and 19 rounds at famous tracks such as Knockhill, Donnington, Oulton Park and Belgium's legendary Spa-Francorchamps.
Gordon will be racing a Ginetta G40 GT5 for his team, Fox Motorsport.
The car produces 160 horsepower, has a top speed of 130mph and weighs only 805kgs.
Gordon, who moved with his family from Turriff to Lockerbie in 2013 to make travelling to races easier, already has some experience in Ginettas.
He won the Fox Motorsport Ginetta Winter Shoot-out in September last year at Silverstone, in a Ginetta G40 Junior car, and he competed well at the Ginetta Juniors Winter Series at Brands Hatch – winning one of the races.
Gordon's dad, Neil, believes the step up to senior racing will be good for Gordon's progression as a racing driver. Neil is also pleased his son has been signed by Fox Motorsport for this season.
He said: "He's with Fox Motorsport and we've got on really well with them.
"He did the driver shoot-out winter championship with them.
"They are a really nice bunch. They have a lot of faith in Gordon and want him in the team, which is the most important thing.
"They are an up-and-coming team who are desperate to do well.
"They are really keen to see Gordon progressing, which is great.
"It is a good chance for him to get this full season of racing under his belt.
"It's a good competition but getting a budget together to race is proving to be difficult.
"John Clark is supporting us and so is Jim Milne from Balmoral Group, and we have Express Tyres in Lockerbie.
"Having these people on board makes a big, big difference.
"I'm still trying to chase down other sponsors."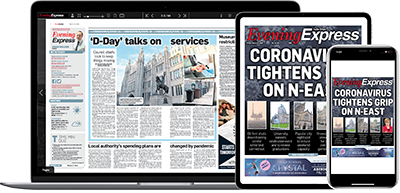 Help support quality local journalism … become a digital subscriber to the Evening Express
For as little as £5.99 a month you can access all of our content, including Premium articles.
Subscribe