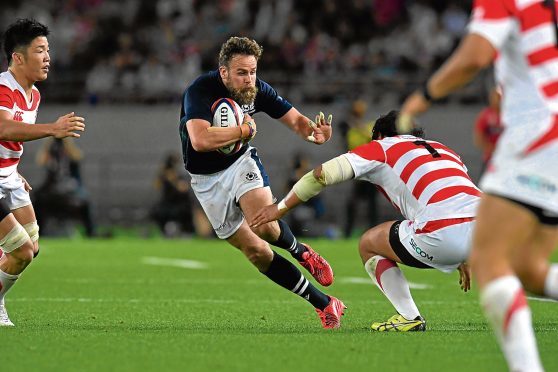 Aberdeen-raised Scotland and Glasgow Warriors star Ruaridh Jackson reviews Scotland's Autumn International opponents:
Samoa
The last time Scotland played Samoa was a 36-33 win over them at the 2015 World Cup.
In fact, the Scots have only ever lost to Manu Samoa once – in 2013.
The sides will clash on November 11 (2.30pm kick-off) and Jackson doesn't want to see a repeat of the loss to Fiji on Scotland's summer tour.
He said: "We won't take it lightly. Samoa have some world class players.
"I think their struggle throughout the years has been getting that consistency of having their best players out on the pitch.
"When they do they're definitely a threat to anyone in the world.
"They're a big, physical team with some pretty exciting backs as well.
"We need to be right on the money – it's definitely not a warm-up game.
"What we've seen as well – when we beat Australia and then lost to Fiji – is these teams, who are sometimes perceived as being weaker in terms of being tier two nations, can perform."
New Zealand 
Scotland take on the All Blacks on November 18 (5.15pm kick-off).
The Dark Blues have never beaten the Kiwis and Jackson hopes it's finally our time.
He said: "I'd like to hope it's our year. It'd be good to be around and be part of that.
"We've got guys who are really exciting at the moment and playing really well.
"It's just about putting that on the field week in, week out.
"With Gregor taking on the reins from Vern (Cotter), he plays a real good, exciting style of rugby, which suits the guys in our squad.
"We want to play quick rugby and this game against New Zealand could be a cracker if the weather's all right.
"We'll definitely be aiming to win it and let's hope it is this year.
"We just need to play to our strengths. Sometimes you can get too wrapped up in what the opposition might try to do and how to stop them.
"The best way to stop teams is to play your style of rugby and play it well – to execute a good game plan.
"We'll need to play our best game ever."
Australia
The last few games against the Wallabies have been a mixture of agony and ecstasy for the Scots.
There were a pair of single point losses in 2015 and 2016, the first a controversial World Cup quarter-final defeat.
However, Jackson was a replacement on the summer tour when the Scots won in Sydney for the first time ever and he wants another victory.
He said: "It'll be a massive challenge. They will be a lot more confident now.
"We may have caught them when they were struggling, and they'd been on quite a bad run.
"Since we beat them they've shown a good response and seem to have a few guys back from injuries – the likes of Kurtley Beale.
"They beat New Zealand a couple of weeks ago, so they'll be riding on a bit of a wave and coming over here wanting to put on a good display overseas as well.
"I think that'll be another cracker and a real hard-fought game."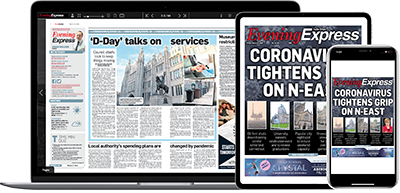 Help support quality local journalism … become a digital subscriber to the Evening Express
For as little as £5.99 a month you can access all of our content, including Premium articles.
Subscribe