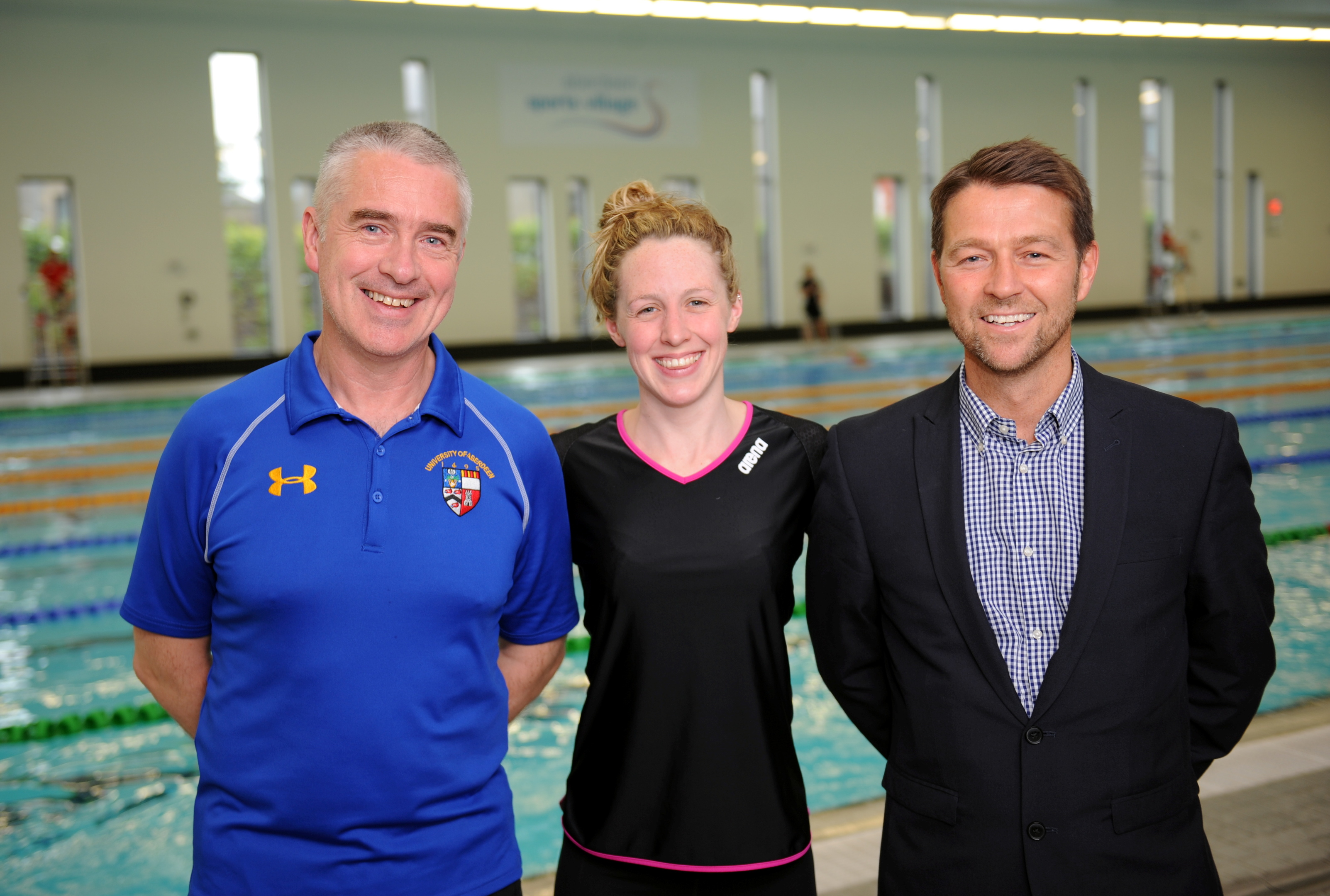 Patrick Miley wants to turn the tide on the swimming exodus out of Aberdeen – and turn the city into an aquatic hub.
He believes the North-east has "world-class facilities" and can develop Scotland's best.
His own daughter, Hannah, has flourished under his tutelage, winning Commonwealth gold and appearing in three Olympic Games.
The Inverurie pair worked together with Garioch Swimming Club before moving to train in Aberdeen two years ago.
Now high performance swim coach for the University of Aberdeen, Patrick wants more top prospects to ignore the advances of the Central Belt.
The city has been boosted by the decision to award the 2020 European Junior Swimming and Diving Championships to the Aquatics Centre at Aberdeen Sports Village.
And Patrick believes it is vital the North-east kicks off in terms of developing and retaining talent.
He said: "In the past in Scotland, we've been guilty of Glasgow and Edinburgh having the majority of attention for everything.
"But Hannah, David Carry, Robbie Renwick have all come from here.
"Hannah is the only one who has managed to be successful and stay here – that process must stop.
"It has to be the other way round.
"We have a great opportunity to build on this and should look to bring talent here."
A former helicopter pilot, Miley is now an elite swimming coach who has worked with some big names.
And he wants to bring through the next generation of top talent.
A key platform for that will be the European Juniors in four years, which he called "a real coup".
Miley believes the competition should be a source of inspiration for North-east swimmers and coaches.
He said: "While I've only just started, the message is we want to get down to all the junior swimmers as they develop.
"The facility is world class and at the moment, we're trying to put in place a programme for world class training to happen here too and we're trying to match that.
"That's my challenge to match world class facilities with world class performance and having the European Juniors is great.
"The timing in four years is a good block of time to build up to that."
A new national swimming framework was also launched in Aberdeen, with the help of double Olympic medallist Duncan Scott.
Patrick feels now is the time to try to boost thesport's reach, with its marketability as high as it has been in years.
And the coach wants to see Scotland become one of the world's hotspots for swimming, Aberdeen in particular.
He said: "We've got two swimmers from Edinburgh and Glasgow to come here specifically for this facility.
"That's the start of what we really want to get to.
"So for me, it's really, really important. And even more importantly, it's good for Scottish swimming and we must be seen to be successful."
He added: "We just need to get a grasp of marketing our sport so that it becomes much more attractive, and this is a great chance to do that locally."