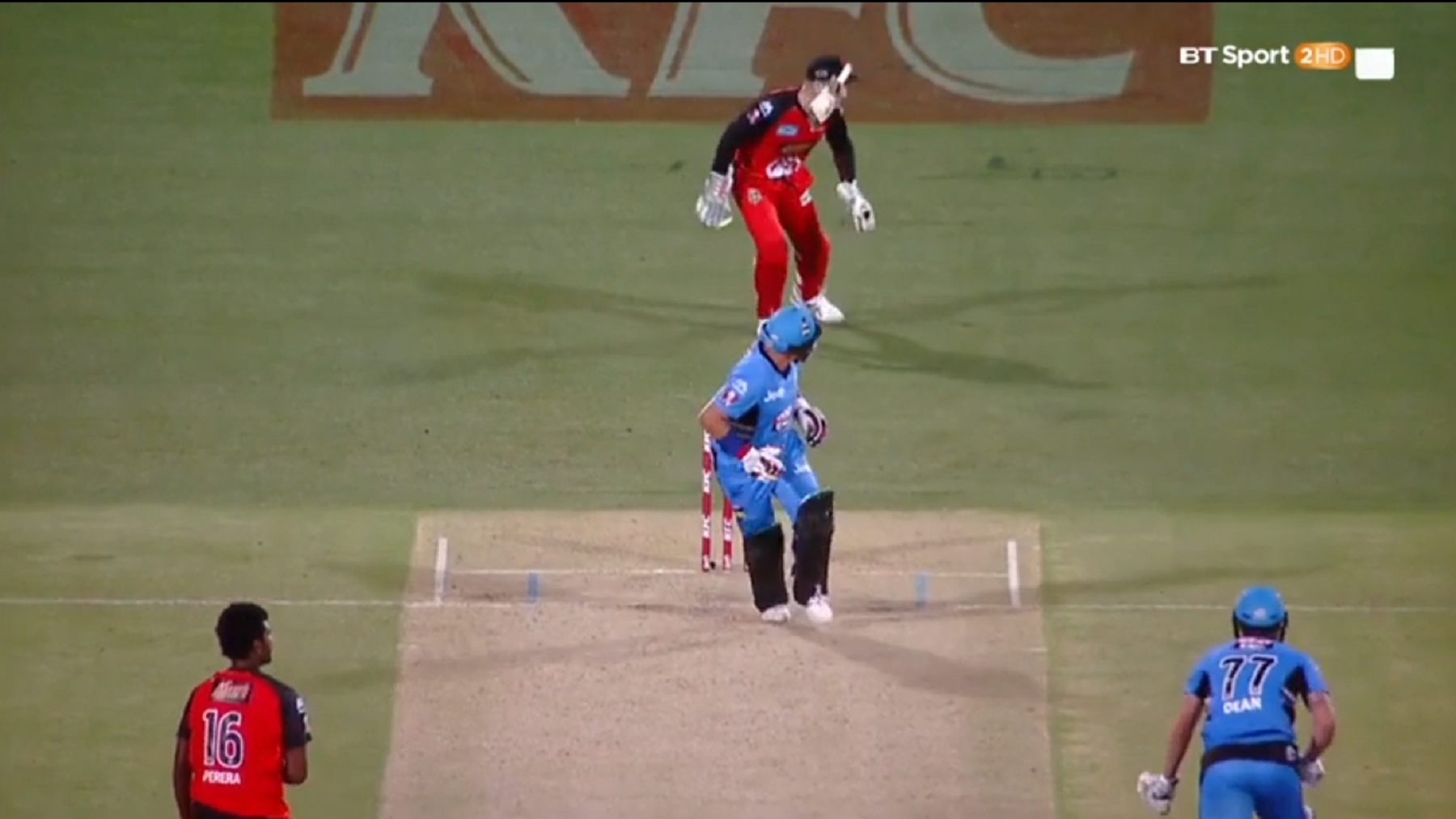 Of all the things getting chucked about in a cricket game, a bat isn't exactly the first thing that would spring to mind. But don't tell that to wicketkeeper Phil Nevill, because that's exactly what was thrown into his face.
Ouch! Wicketkeeper Peter Nevill forced off the field after being hit in the face by a flying bat! ? #BBL06 https://t.co/asBTxBrH4d

— Cricket on BT Sport (@btsportcricket) January 16, 2017
Nevill was playing for the Melbourne Renegades when Adelaide Strikers batsman Brad Hodge accidentally let his bat slip from his grip and it launched right into the face of the unsuspecting wicketkeeper.
Nevill leaves the field for some attention, and hopefully a quick recovery #BBL06 pic.twitter.com/GvWxmwDGxo

— KFC Big Bash League (@BBL) January 16, 2017
Who knew that the Big Bash (BBL) was so brutal? Nevill suffered a burst blood vessel in his cheek, and although scans were inconclusive, he may very well have a fractured jaw.
Peter Nevill taken to hospital for x-rays after being struck by bat. Fears are he suffered a fracture to the jaw #BBL06

— KFC Big Bash League (@BBL) January 16, 2017
Unfortunately for Nevill, it looks unlikely that he'll be able to play for the rest of the BBL season – and people are really feeling his pain.
i feel for Nevill he is having an awful time at the moment, lets hope it dosent cause major damage

— Tyson Boyle (@TysonBoyle) January 16, 2017
Hard luck for Nevill – that's the 2nd time in 7 days he's been knocked about.

— Sharon Drew (@slb2906) January 16, 2017
bad luck.

— Rashid Latif (@Quliii_Hunxaiii) January 17, 2017
ouch ???

— Caroline Bailey (@Surreyhoops) January 16, 2017
We might stick to watching cricket on the telly for the time being.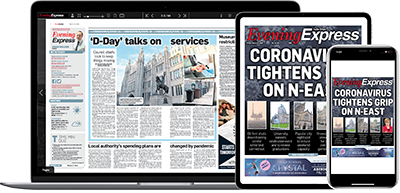 Help support quality local journalism … become a digital subscriber to the Evening Express
For as little as £5.99 a month you can access all of our content, including Premium articles.
Subscribe