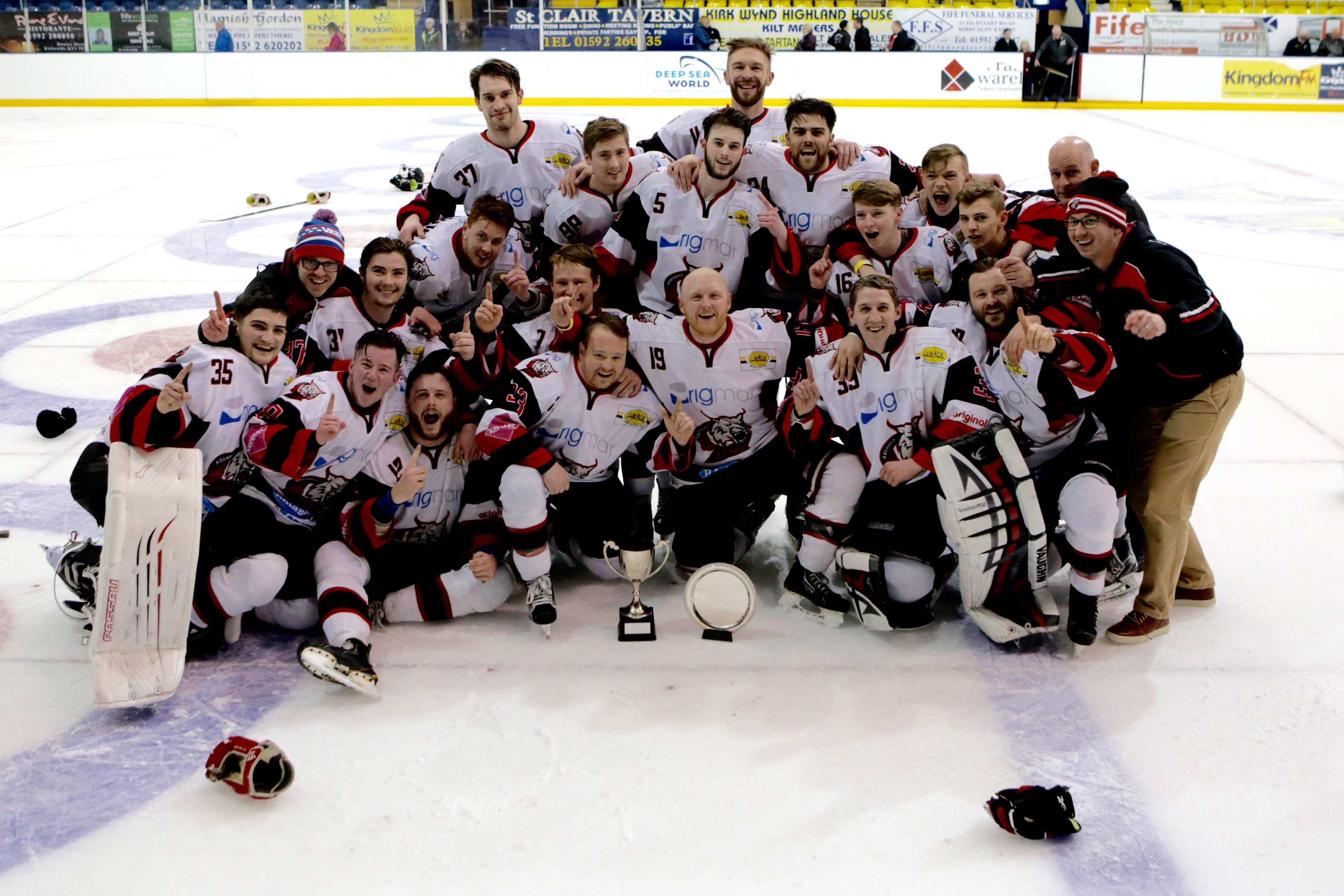 Aberdeen Lynx coach Barry Carnegie hopes claiming the club's first trophy will be the catalyst to boost the team ahead of next season.
This year, as well as being crowned play-off champions, they reached the semis of the Scottish Cup for the second season in a row. Lynx also finished a record high in the league – fifth – behind North Ayrshire and gained ground on the big three of Kirkcaldy Kestrels, Paisley Pirates and Edinburgh Capitals.
Delighted Carnegie said: "There's almost a glass ceiling in the league of the big teams, the likes of Kirkcaldy, Edinburgh and Paisley and I would normally include Dundee Comets in that.
"They're always at the top or thereabouts, we want to break through that, break into that top four.
"We want to be seen as a big team in this league, not just one that's been lucky.
"It's probably a consistency thing on our part that we need to work on."
Related: Youth development vital to Aberdeen side
The big question for next season is will the Lynx be making any big-name signings, or will they look within their current set-up, and their youth teams?
"The nucleus of the team will remain the same," said Carnegie.
"We're looking for two or three, young, hungry kids.
"Even those coming to university here or from elsewherein Scotland or England.
"If we bring in the right people and the right bodies then I won't need to sign on as a player again.
"I want to coach the team, and hopefully coach them to more success."
Winning is in Carnegie's blood.
As a player and a trainer he has won pretty much every major trophy available in Scottish Ice Hockey. However, this win with Lynx was extra special because it was unexpected.
Carnegie said: "The guys, being honest, probably didn't expect to actually lift the trophy.
"Looking at the play-offs as a whole, to beat Edinburgh, Paisley and the Comets, if it was going to happen, it was going to be the most unlikeliest thing.
"But, that's sport, sometimes strange things happens. It was just amazing."
Some players might have a big night planned to celebrate the club's first silverware – in Carnegie's case it was simply home for a takeaway.
He said: "I just went home and put my jammies on, got a takeaway and sat and watched my phone light up.
"The guys going back to Aberdeen, including a few of the Dundee guys, went out and had a good time, though.
"A few of them were a little worse for wear on Monday."
With almost 400 Lynx fans making the trip down to Kirkcaldy for the semi-final and final the atmosphere, was electric.
Coach-loads also went to the quarter-finals in Edinburgh.
Carnegie admitted their backing has played a massive part in their success.
"I've never seen anything like that in the whole time I've played ice hockey." said Carnegie.
"When we skated out at Edinburgh we didn't expect that.
"The flags and all that sort of stuff, it was just great. In Kirkcaldy, during the Paisley semi-final, we could really feel ourselves feeding off these guys. "That was one of the things that totally spurred on the team.
"And during the final, there must have been at least four hundred of our fans cheering, it was incredible."
Carnegie was quick to point out that it's not just the players who have made this year's success possible.
The army of volunteers off the ice who make sure matches are played have also been vital. He said: "We can't thank them enough. Every single one of those volunteers has played their part."
The club's awards night will be held at Aberdeen's Marriott Hotel on May 21.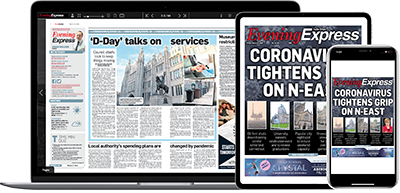 Help support quality local journalism … become a digital subscriber to the Evening Express
For as little as £5.99 a month you can access all of our content, including Premium articles.
Subscribe