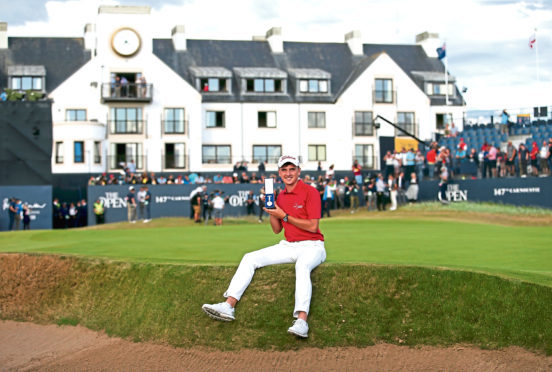 Stonehaven amateur Sam Locke insists he won't rush into the decision on whether to turn professional after winning the Silver Medal at Carnoustie.
Locke, 19, only made it into the field through final qualifying at the Renaissance Club but ended up as the 147th Open's last Scot standing.
He was also the only amateur who made it to the weekend, and a 78 on the final day saw him finish nine over.
It was Francesco Molinari who became the first Italian player to win a major title after one of the most dramatic final rounds in the history of the championship – carding a nerveless closing 69 to finish eight under par, two clear of Justin Rose, Rory McIlroy, Kevin Kisner and Xander Schauffele.
But Locke has also been centre of attention at the famous course with questions about when he'll turn pro coming from all quarters
He said: "I'm going to have to sit and have a think about it.
"I've just thoroughly enjoyed being here, learning a lot and soaking it all in. But we'll see. We'll need to have a think and make a proper decision."
The Paul Lawrie foundation player confirmed he'll consult Aberdeen's 1999 Open champion and his own family, including teaching pro dad Andrew, before making up his mind.
He added: "With my family and Paul and the foundation, we'll all sit down and have a chat because we need to make the right decision, whatever that may be.
"But, yeah, to have him (Lawrie) there, he's been and done everything.
"So he'll obviously have some great advice and put me on the right path."
Locke reiterated he might try to make next year's Walker Cup team first.
But one thing's for sure – tomorrow he'll be clocking in for a shift at the Paul Lawrie Golf Centre café, where he works part-time.
He said he believed as soon as he qualified for the Championship the Silver Medal was something he could win.
Locke joins a pantheon of famous medal winners, not least two contenders from yesterday, Rory McIlroy and Tiger Woods.
This is something he said gives him a lot of confidence, but he remains focused on improving his game.
He added: "Hopefully, if I can just keep working hard and doing what I'm doing, there's no reason why I can't become a big name. But, yeah, it's a great feeling."
His maiden major experience hasn't quite sunk in, and who can blame him?
Locke and his family sat down for a chat with five-time Open winner Tom Watson – who'd asked to speak to the young north-east player and gave him advice on the mental side of golf.
He said: "One of the things Tom said was how he dealt with things when he was nervous. It's a different approach to how I've heard it before.
"It was nice to learn that. He said he deals with it more physically, slowing his walks down, instead of thinking of it mentally.
"He kind of thought of it in a different way. So it was great to obviously meet him and pick his brains and learn from him.
"He's obviously a great of the game, and hopefully I can follow in his footsteps."
After his final round, Locke, who was planning to show his fellow Stonehaven members – marshals on the 17th hole this week – his prize in the near future, thanked the Open crowds for their support.
He said: "The crowd have been brilliant with me.
"I've had a lot of support, more than I was expecting, which was really nice.
"I think that maybe came with being the only Scot left, especially the last few days.
"It was brilliant walking down 18 today, although I had a poor back nine. You'll never forget an experience like that."
Molinari, who had two wins and two second places in his previous five starts this season, was playing alongside a rejuvenated Tiger Woods.
The Italian followed 13 straight pars with a birdie on the 14th and finished a brilliant round in fitting style with another from just three feet on the 18th.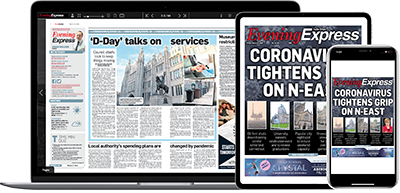 Help support quality local journalism … become a digital subscriber to the Evening Express
For as little as £5.99 a month you can access all of our content, including Premium articles.
Subscribe