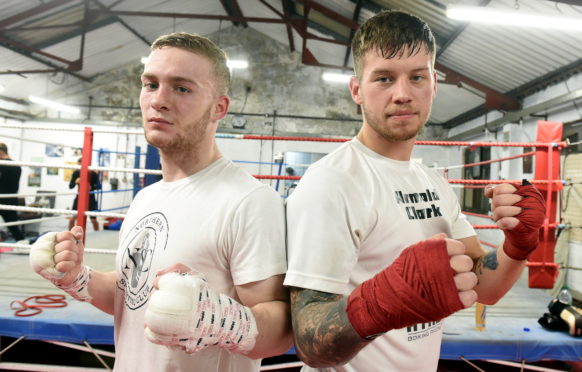 North-east super-bantamweight Billy Stuart will fight for his first title as a professional in May.
Stuart, 21, is undefeated in seven fights since stepping up from the amateur ranks, where he was a two-time British champion and eight-time Scottish title holder.
The Northern Sporting Club-affiliated boxer will co-headline against an as-yet-unnamed opponent at the DoubleTree by Hilton Aberdeen Treetops on May 5. It is expected the Scottish or Celtic title will be on the line.
The show is a joint promotion between Northern Sporting Club and Kynoch Boxing, with Aberdeen's Dean Sutherland fighting in the other headline bout.
Macduff-born and raised, Stuart admits he's "impatient" to progress this year. He said: "I'm ready to step it up. I'm an eight-time national champion as an amateur. I like being the champion and the top dog.
"I'm slowly climbing up and I'm impatient to get to the top. I want to be the best at what I do.
"There will be a title for this next show so I'll get that then we'll move on to bigger things."
Stuart – aka "The Butcher" – has had a frustrating time since his last bout, a 60-54 win over Ukrainian Dmytro Kostenko in November.
In February he was set to meet Michael Mooney at the Treetops, only for the fightcard to be cancelled after the mandatory ambulance organised for the show failed to show.
Stuart said: "I was meant to be on the bill for the last show but it got cancelled because the ambulance didn't appear.
"It was frustrating. I trained really hard for it, it comes to the night and you're ready to go – next thing you know, it's not happening. It was a freak thing.
"I was then meant to be fighting in an exhibition last Friday but my opponent never made it through customs from Mexico so I had to have the exhibition against Neil McCubbin.
"He's a good bit lighter than me so it was a spar basically."
Nevertheless, Stuart keeps himself in shape so he can take opportunities to progress his career when they present themselves, adding: "I train all year round. I don't take any breaks. I'm in the gym all the time and ready to take a fight on a week's notice."
He is one of Scottish boxing's most exciting prospects, which has given him opportunities to spar with, among others, the Philippines' four-weight world champion Donnie Nietes at legendary trainer Freddie Roach's Wild Card Boxing Gym in Los Angeles.
He has also spent time in the ring with two-weight world champion Carl Frampton and former world bantamweight champion Zhanat Zhakiyanov.
Stuart said: "I've developed a lot since my first pro fight. I've learned to take my time and pace myself.
"You've a lot more time to think and come on stronger as the rounds go on. In amateurs it's three three-minute rounds and you've got to just do it, win two rounds at least.
"In the pros you can afford to lose a round, although you don't want to.
"I find it easier because I'm a slow starter. It takes me a few rounds to get into it."
Stuart and Sutherland's title fights will headline a card which is also to feature Scottish super-welterweight champion Paul Kean, Corey McCulloch, Andrew Smart and Callum Stuart.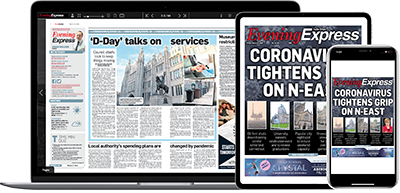 Help support quality local journalism … become a digital subscriber to the Evening Express
For as little as £5.99 a month you can access all of our content, including Premium articles.
Subscribe