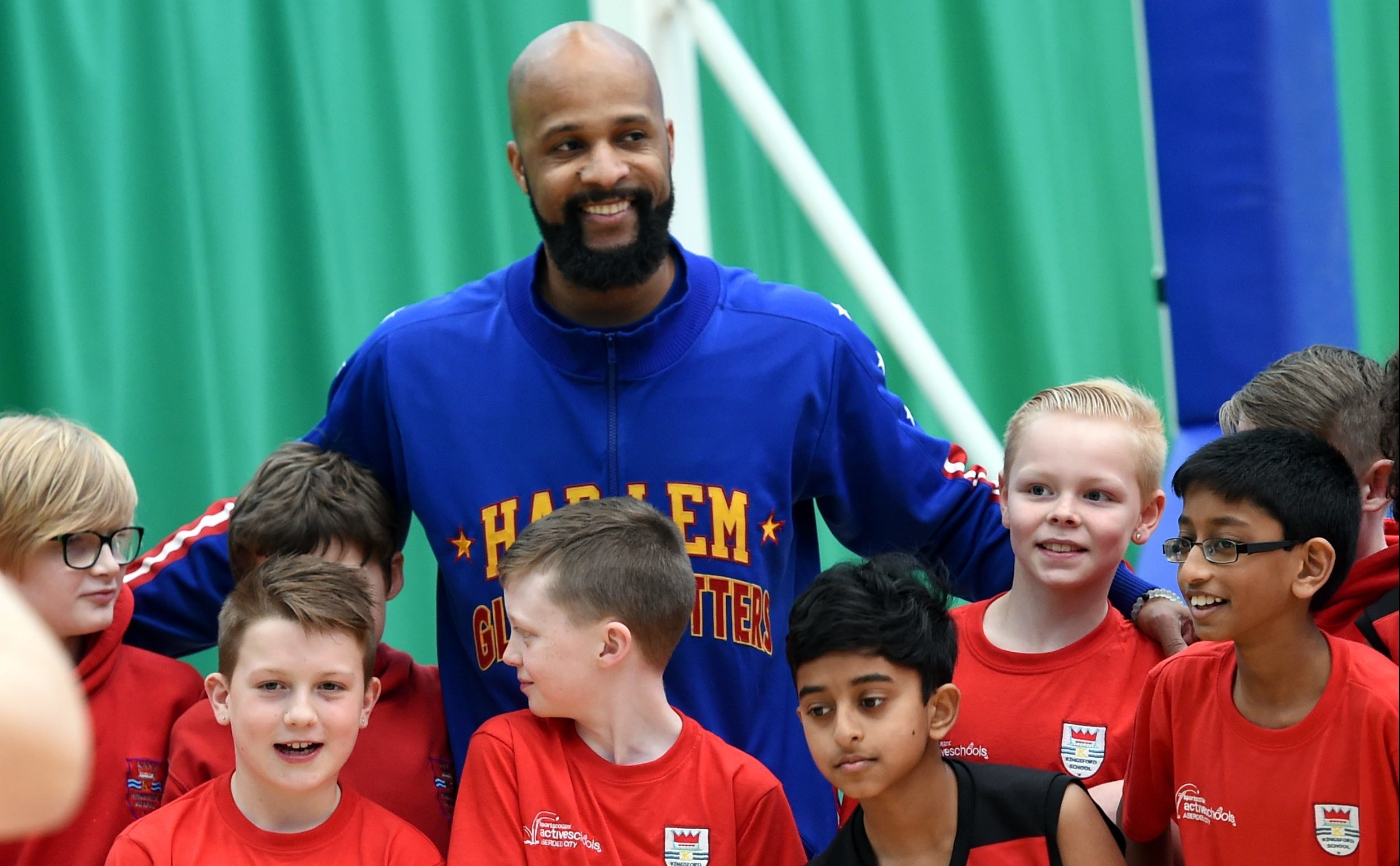 Harlem Globetrotters guard Flight Time Lang hopes the American hoop legends can inspire a new generation of Scottish basketball stars.
Flight Time and his pals will bring their renowned exhibition game to the Aberdeen Exhibition and Conference Centre on Wednesday, April 5.
The Globetrotters perform trick shots, dribbling wizardry and rim-rattling slam dunks – and Flight Time hopes their show will motivate North-east youngsters.
He said: "We want to inspire young basketball players in Aberdeen and all around Scotland.
"In Scotland, I know everyone loves soccer and rugby – but maybe basketball can take that next step to become just as popular.
"Basketball is a universal game.
"It has been a few years since I was last in Aberdeen but I could tell immediately that basketball has grown here recently.
"You could end up with some Scottish players coming across to play in America. I have seen quite a few tall guys walking about in Aberdeen.
"So maybe they will put that football away for a moment and start shooting some hoops.
"My message to young kids is you definitely should come out to see us.
"We are very inspiring."
Formed in 1926, the Harlem Globetrotters have played more than 26,000 exhibition matches in 122 countries.
They will perform in the Granite City as part of a huge world tour.
During his 18 years as a Globetrotter, Flight Time has toured the world many times.
But one of his main highlights was facing off on a court against former USA President Barack Obama at the White House …
And getting the POTUS to drop and do five push-ups after missing a shot!
Flight Time said: "I had the chance to meet Barack Obama during his term in office which was a tremendous experience.
"He really loves basketball and is actually not a bad player.
"We were out on his court taking some shots.
"The game we were playing was if you missed a free throw you had to take five push-ups.
"The former president missed a couple and I have pictures of myself standing over the president while he is doing push-ups.
"I felt like I was the boss for at least five push-up segments of my live.
"The Globetrotters have been my life for the last 18 years.
"Growing up in a small town in Arkansas, I only saw these places in the world in geography class and couldn't have imagined I would have the chance to travel the world."
The Globetrotters will bring a star-studded line-up to Aberdeen including Flight Time, Ant Atkinson, Big Easy Lofton, Thunder Law, Hi-Lite Bruton, Bull Bullard and Cheese Chisholm.
"We have a great female basketball player called TNT," said Flight Time. "So young girls will have a chance to see women are just and good and as tough as guys.
"Our smallest Globetrotter in history will be in Aberdeen, he is five foot two inches and called Too Tall.
"For short people who think they cannot play basketball, come and watch Too Tall and you will see anything is possible."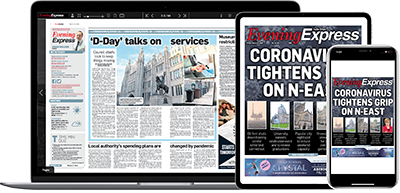 Help support quality local journalism … become a digital subscriber to the Evening Express
For as little as £5.99 a month you can access all of our content, including Premium articles.
Subscribe